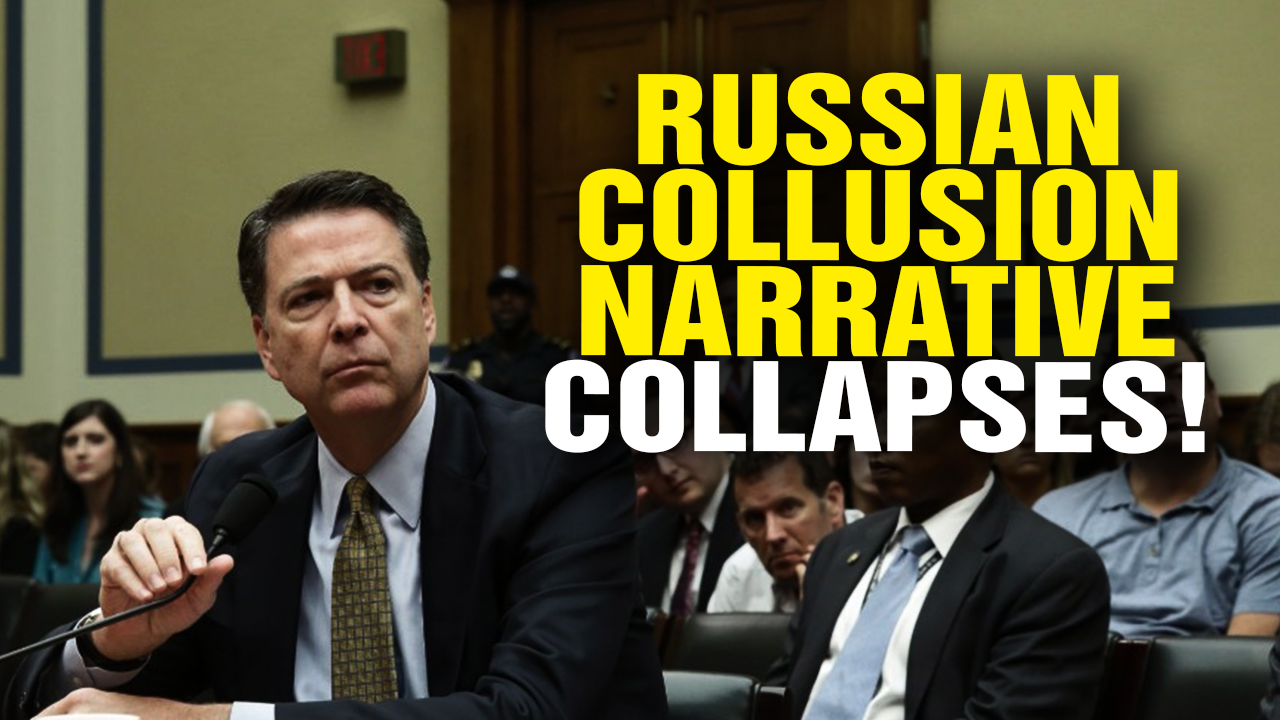 Multiple, shocking revelations are now being learned from the James Comey testimony on Capitol Hill. First, the testimony hasn't revealed a single shred of evidence to support the delusional conspiracy theory that claims "the Russians hacked the election" for Donald Trump. If anything, Comey's testimony underscores the knowledge that the Russians are NOT engaged in any "siding" with Republicans or Democrats, and that the Russians are simply "opportunists" who want to defeat the United State of America on the global stage.
Podcast Transcript: "Wow! The entire left wing narrative that Donald Trump colluded with the Russians to steal the election has just collapsed. ABC news has issued a correction now following James Comey's testimony, CNN has issued a correction, NYT story is totally debunked – they are going to have to issue a correction as well – probably the Washington Post will have to go back and retract a bunch of their stories as well. The whole thing has fallen apart thanks to James Comey's testimony. Comey wasn't even pro-Trump – in the testimony he was attacking Trump on a lot of points. But even he had to admit that there isn't a single shred of evidence linking Trump to collusion with the Russians. Not a single shred. There is also not a single shred of evidence that a single vote in America was somehow hacked by the Russians. In other words, the entire left wing conspiracy theory has now collapsed. Everything that the NYT, Washington Post, CNN and MSNBC have been reporting about all of this, is FAKE NEWS. We knew this day would come. We knew that it would all come out…" Listen to the full podcast below:
Read more at NaturalNews.com
And visit Trump.news for daily news updates.
Russian collusion narrative COLLAPSES from NaturalNews on Vimeo.