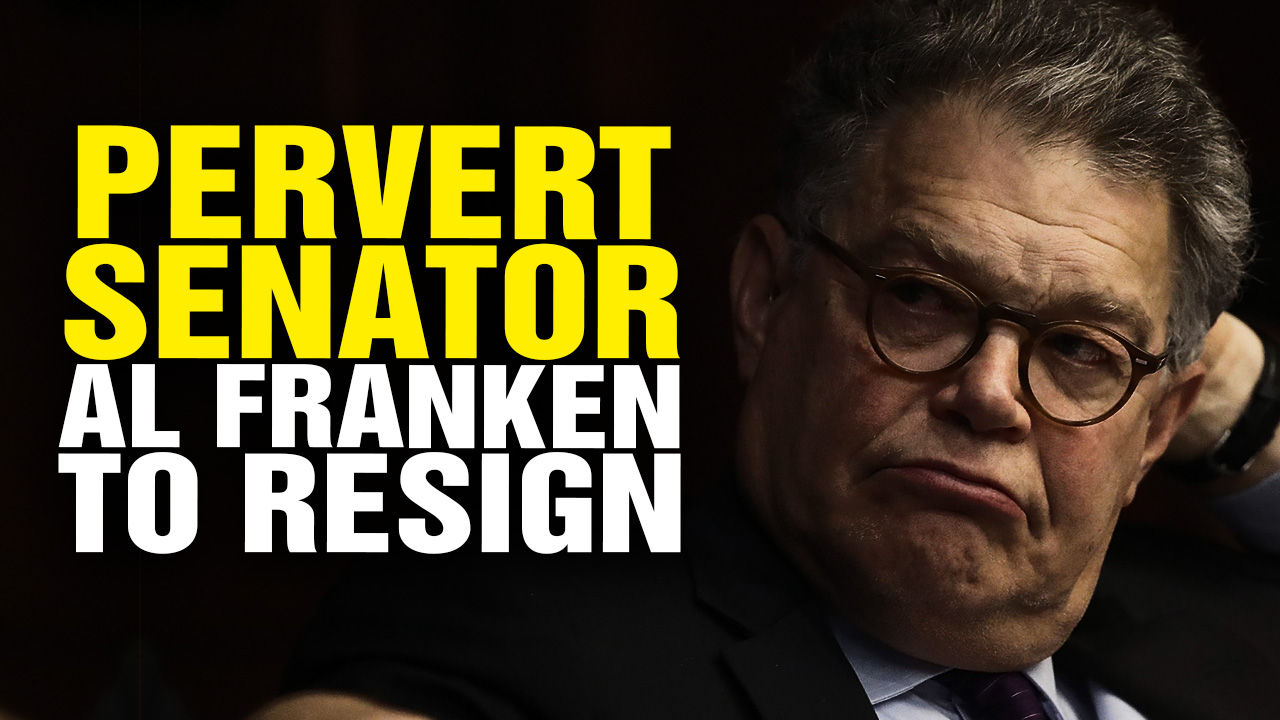 Sen. Al Franken says he plans to resign from the U.S. Senate amid allegations of sexual misconduct.
Podcast Transcript: "Well, it looks like Senator Al Franken is going to finally resign now. He hasn't yet at the time of this recording, but he's scheduled to make an announcement that most people believe will be a resignation announcement. It's been coming. This guy is a pervert. He's a creep. He stole his senatorial seat by the way, committed election fraud there in Minnesota. He's a creep, he's a liar, he's an egomaniac just like all the others, well not all of them, but most of the other senators and bureaucrats who are in positions of power. Now what happened was more women came forward and said that he had groped them. It's not just the one we saw in the photo, although the photo is what unleashed all of this. There are many other women who have been groped I think the numbers are up to like nine or ten that have now accused Al Franken…" Listen to the full podcast below:
Follow more news about Democrats imploding at Libtards.news
Pervert Sen. Al Franken to RESIGN over sex assault allegations from NaturalNews on Vimeo.