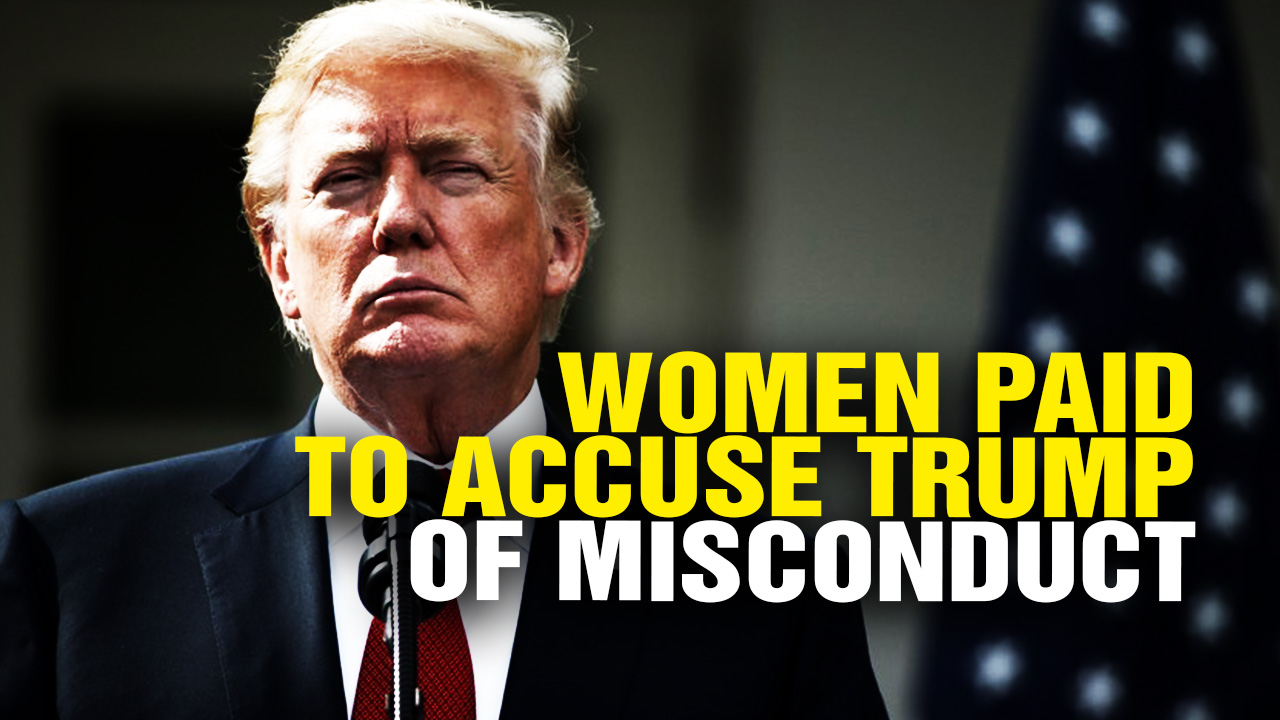 Some women are being PAID to accuse Donald Trump of sexual misconduct, reveals a shocking investigative report in TheHill.com.
Podcast Transcript: "Now that the Russia collusion story is falling apart by the day, it turns out to be a deep state corruption scheme to eliminate Trump. The Democrats are shifting now to attacking Trump over allegations of sexual misconduct. We're told now that a bunch of women are gonna come out in January, because some of them have been paid. One was offered up to $200,000 to make an accusation against Trump, we now know. These women are gonna come out in January and accuse Trump of groping them or making sexual advances toward them or other things. This is coming out in January. The timing of the whole thing is contrived. It's all political at this point. At least one of these women is being paid. More importantly the Democrats, and the mainstream media, are the same people who covered up Bill Clinton's rape and sexual assaults on multiple women through the 1990s. That is why they have no moral standing from which they can call for Trump to resign, be thrown out of office, impeached or so on and so forth. The double standard here, I mean the hypocrisy, is nauseating. It's sickening…" Listen to the full podcast below:
Stay informed by reading Trump.news and NewsTarget.com
Women PAID to accuse Trump of sexual misconduct from NaturalNews on Vimeo.