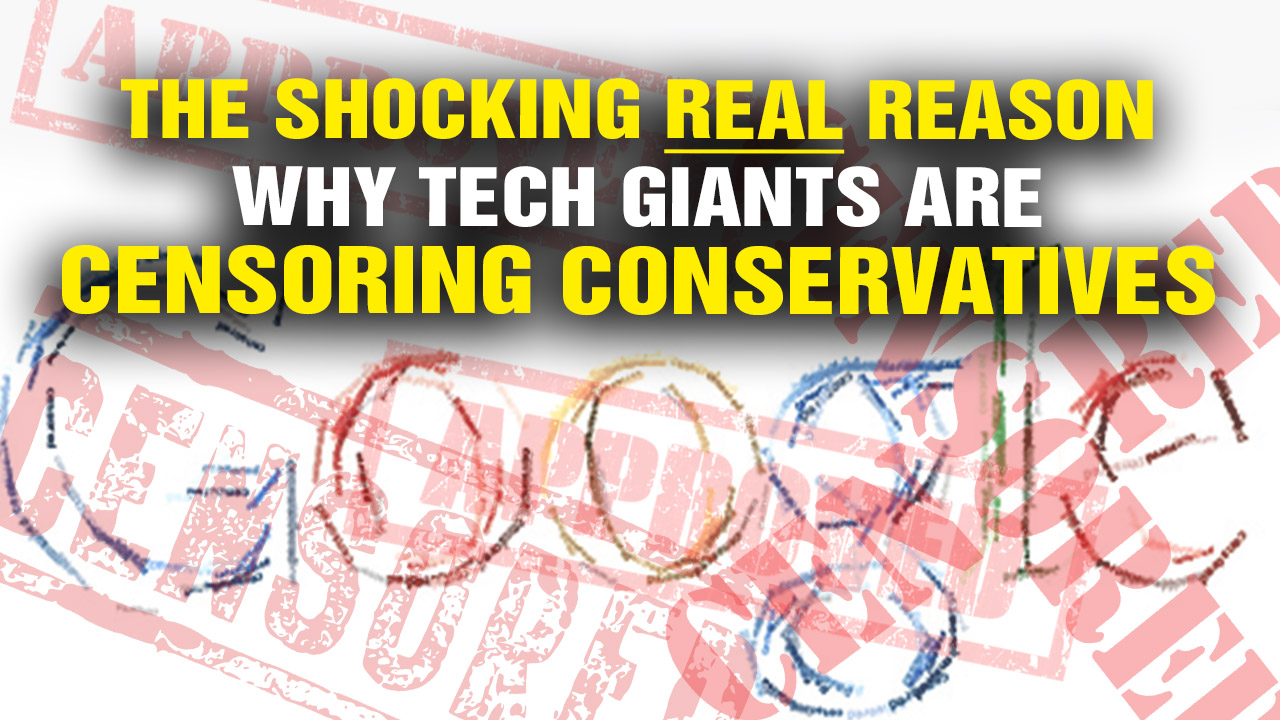 Learn the shocking REAL reason why Google, Facebook, YouTube, Twitter and other tech giants routinely CENSOR conservatives.
Podcast Transcript: "I have some stunning analysis for you today. I think you'll agree the real reason why social media and tech giants are censoring Conservatives and Libertarians… The real reason is not just because they hate Conservative speech, it's not because they disagree even with Conservative or Libertarian speech, the real reason is because they know that most people inside are actually Libertarians at heart. Liberty is popular. People love Liberty. It's a natural state of things. It's a natural idea. They know that if they allow Libertarian oriented content to connect with people through Facebook, through YouTube or Google, whatever, that people will wake up and stop voting for Democrats and start voting for more Conservatives and more Libertarians again, because Libertarian ideals are natural. Let me give you a perfect example of this that you will probably absolutely agree with. That is medical marijuana – access to natural botanical medicine. Now this is an idea that Leftist love. If you talk to them about medical marijuana, or even recreational weed, they will say, "Yeah, the government should not be in our business. The government shouldn't criminalize this plant. The government shouldn't tell us what we can and cannot do in terms of medicine or even recreational activities." Guess what? All those arguments are Conservative/Libertarian arguments. Those are not Progressive arguments – even though medical marijuana is a favorite of the Left today. Those arguments are rooted in Conservative and Libertarian ideals…" Listen to the full podcast below:
Stay informed at Conservative.news or Liberty.news
The shocking REAL reason why tech giants are censoring conservatives from NaturalNews on Vimeo.