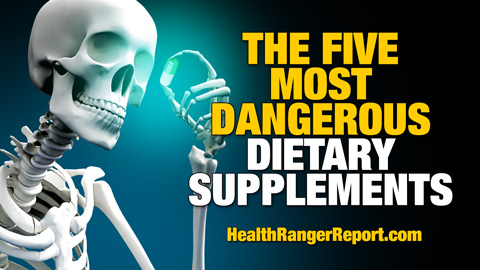 In this podcast, I cover what I believe to be the five most dangerous dietary supplements.
Fortunately, most dietary supplements are highly beneficial, and nutritional therapies are very powerful for preventing and even reversing disease for many people.
But there are some dietary supplements that deserve a harsh warning: they may endanger your health rather than protecting it.
Hear all my podcasts at HealthRangerReport.com and be sure to check out:
Medicine.news
NaturalNews.com
Fresh.news