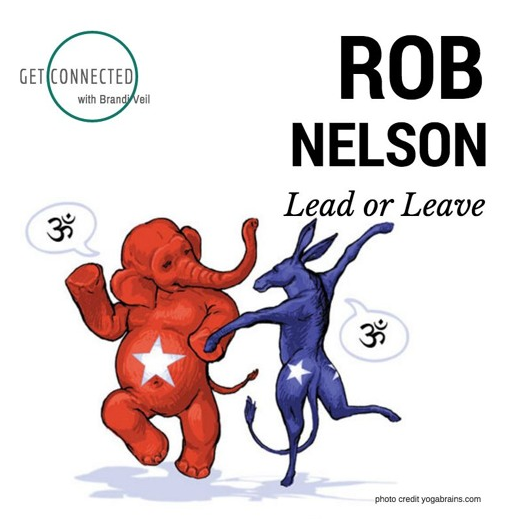 Get Connected host Brandi Veil interviews Rob Nelson former FOX talk show host and political activist mini-movement leader of "Lead or Leave" on what steps to take in order to make change happen in politics.
Rob Nelson says "People who think to themselves things could be better should run for office. I use the example of a yoga teacher who thinks "what I do, is I teach yoga" that person is the one who should run for office, but that person often goes no, no, no I'm not a politician and, as a result, we are in a situation."
Show Topics: How to become a politician and start a social movement, how to activate social change using politics, who is the best candidate and much, much more.
Official Site: http://www.getconnectedradio.com
Visit our Blog Post:
get-connected.strikingly.com/blog/lead-…s-politics