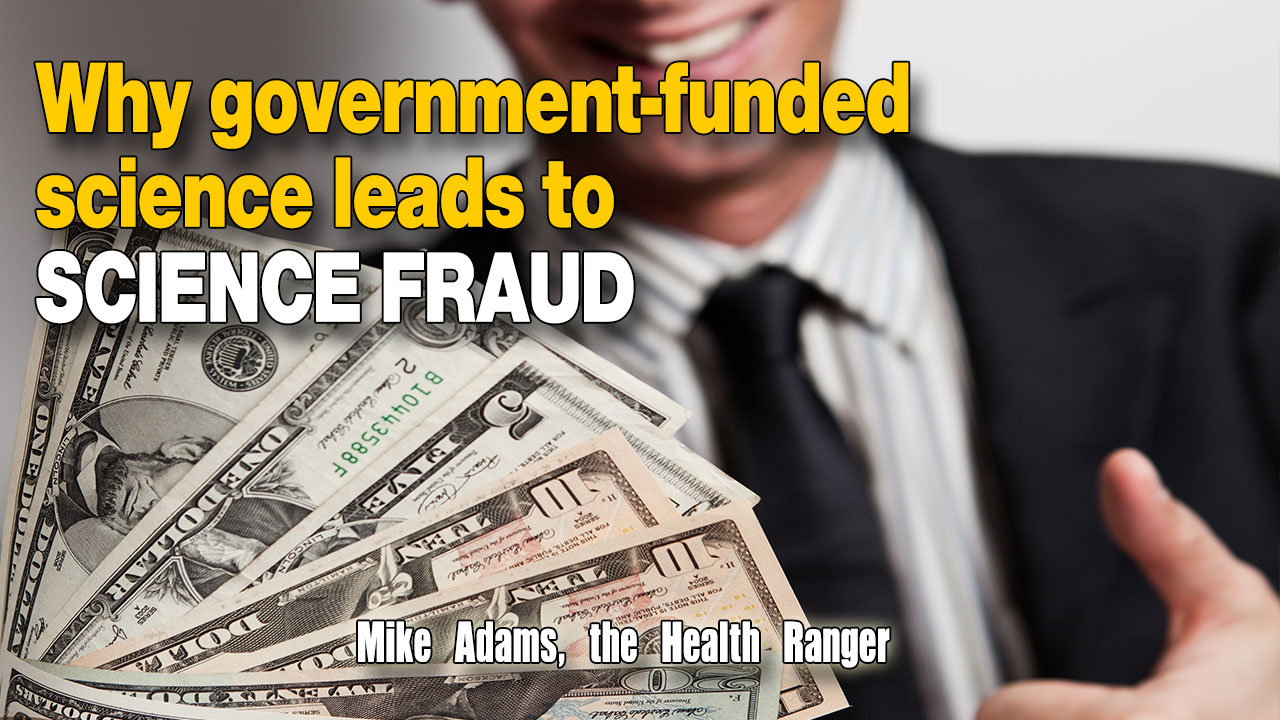 * When the government controls science funding, it uses its power to twist science, suppress science and selectively fund only those scientists who support a political agenda.
* Scientists who are critical of the government's agenda get their funds revoked.
* EPA, FDA, CDC, USDA are all engaged in widespread scientific fraud and cover-ups. They actively suppress independent science.
* The government uses financial extortion to control scientists.
* Global warming "science" is a complete farce… it's a false science dictatorship controlled by corrupt government.
* Real science isn't afraid of independent ideas.
* Today's "science" is a dictatorial demand for obedience to whatever conclusions are desired by the politicians.
* Check out the book "Science for Sale" by David Lewis, former EPA scientist and biosludge whistleblower.
* The EPA even targets scientists who review scientific papers they don't like, pulling their funding and blacklisting them from government jobs.
* The EPA is a huge ANTI-SCIENCE organization that hates independent science.
* Look at how the FDA silenced Dr. David Graham for blowing the whistle on Vioxx.
* The CDC silenced Dr. William Thompson, who blew the whistle over vaccines and autism.
* Corporate-funded science is also science FRAUD. "Institutionalized scientific malpractice."
* This all explains why government should NOT be in the business of controlling funding for scientific research.
* There is no stronger ANTI-science organization than the government itself.
* The CDC is an anti-science organization, so to attack the CDC's scientific fraud is actually PRO SCIENCE.
* Question every science-related statement made by government. Question the NIH, the NSF, the NCI, etc.
* Government uses money to corrupt science, not to support real science.
* Even the scientists inside the EPA, FDA or CDC are fully aware their organization is engaged in systematic scientific fraud. But they are afraid to speak out.
* The EPA's "sludge magic" reasoning is more anti-scientific than even the Flat Earth believers!
* Visit my science lab at CWClabs.com
Learn more at:
NaturalNews.com