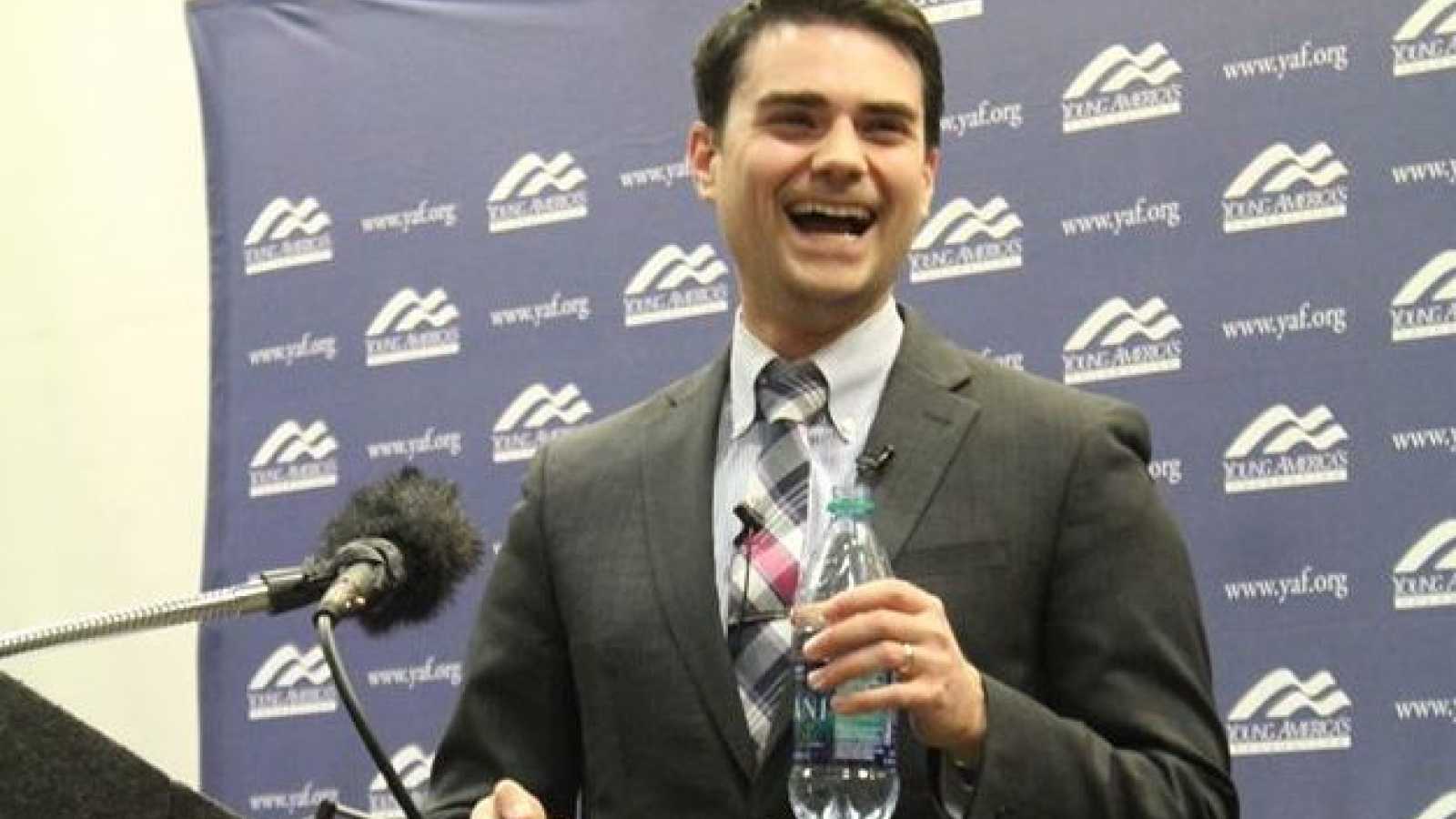 During a recent question and answer session at Ferris State University in Michigan, conservative commentator Ben Shapiro addressed a number of issues ranging from race relations to abortion to civil rights. But the one area that got him the most media attention was gender identity and transgenderism, which he described as being a fictitious concept invented by liberals.
The free event put on by Ferris' College Republicans saw more than 500 people in attendance, some of whom were there to challenge Shapiro's right-leaning views, which more often than not are treated with disdain on today's college campuses. The purpose of the event, however, was to offer fresh insight into these views in order to open more minds to ideas outside the liberal narrative, one of these being the issue of transgenderism. (RELATED: Follow more news about gender identity at Gender.news)
One such moment came when Shapiro was asked a question by a young woman about transgenderism, to which he responded that gender is in no way disconnected from sex. In other words, Shapiro believes, as most people do, that one's gender is a biological distinction that can't simply be changed on a whim — it is an inherent part of who a person is, and can't be self-chosen.
The young woman, though, did not agree and attempted to challenge Shapiro on his views. Up to the task, Shapiro stood his ground and began a discourse with the young woman that, despite being what some might consider "politically incorrect," offered some fascinating parallels that hopefully got many of the other students in attendance to think more deeply about their own convictions.
"Let me ask you this," Shapiro said to the young woman, after visibly considering whether or not to actually proceed since it had to do with her age. "I won't ask you how old — I will ask you how old you are because you're young enough that it's probably not insulting to ask," he joked, to which the young woman responded, sarcastically:
"I'm 22, so I'm probably a little bit naive, right?"
"No," he continued, before proceeding to his point. "Why aren't you 60? Why aren't you 60? Why can't you identify as 60? What is the problem with you identifying as 60?"
"It's not the same as gender," she retorted, "You can't just…"
"You're right!" Shapiro said back during the exchange, meaning that just as you are what age you, and that cannot be changed, you also cannot change your gender just because you want to.
The 10-minute exchange can be viewed on YouTube here.
Transgenderism is a mental illness, Shapiro argues
The exchange went much further than this, as you'll see. Shapiro wasn't about to be bullied, nor was he willing to back down from differentiating between boys and girls — repeatedly emphasizing to the young woman that the two sexes are very different. There was a time, he explained, when such confusion was considered to be a pathology — dubbed gender dysphoria — and yet somehow, now, it is considered normal.
It was a common-sense infusion into a room filled with individuals who are likely taught in some of their classes that they can be whatever they want — boy, girl, cat, or whatever. But in the real world, boys are boys, and girls are girls: period. This was Shapiro's point, and he defended it with purpose and reason.
The underlying argument is that gender dysphoria is a condition that requires treatment, not acceptance by society as being normal. This is the point Shapiro was trying to make, and he did so in a way that really set the record straight on this commonly misunderstood topic. Emotional pleas for acceptance aren't going to help someone with a mental illness: treatment will — this being the crux of his position.
Sources: