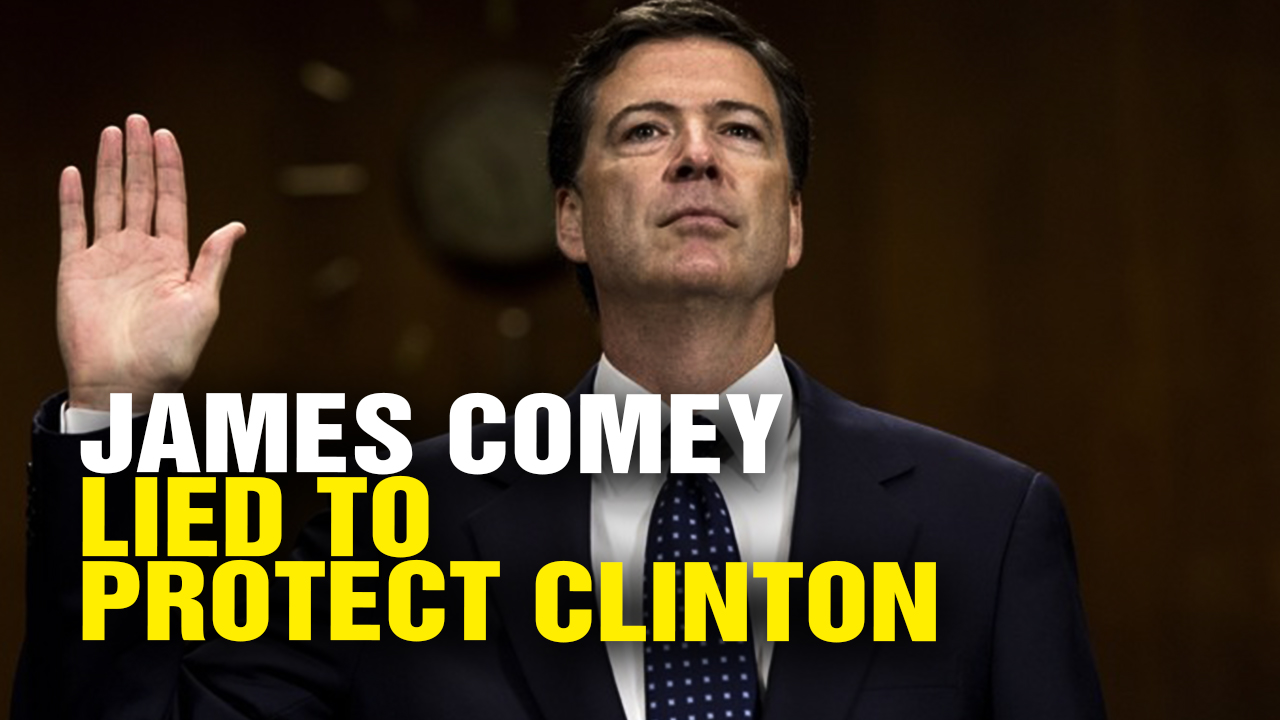 In sworn testimony, James Comey openly admitted he was ordered by Loretta Lynch to LIE to the American people about the criminal investigation into Hillary Clinton.
The truth comes out!
Podcast Transcript: "The James Comey hearing on Capitol Hill has now collapsed. The Russian conspiracy theory narrative, the NYT has now been totally debunked by James Comey's own testimony. CNN had to issue a correction and what we really found out in Comey's testimony, is that he was pressured by Loretta Lynch to lie to the American public about the criminal investigation into Hillary Clinton. Yes, according to James Comey, Loretta Lynch pressured him to stop using the word 'investigation' – even though it was a criminal investigation – and to start using the word 'matter', as if it was just a 'matter' that we're looking in to, not really an investigation. And why was he pressured to say this? Because the Clinton campaign – again this was during the campaign of 2016 – was lying to everybody and saying that it was nothing but a 'security review' – and that it wasn't an investigation – but that it was just a security review or matter, not an investigation. And James Comey decided to totally go along with this. He went along with it and he took orders from Loretta Lynch and he lied to the public. He did it willfully, he admitted all of this under oath and he colluded with the Clinton campaign to lie to the public about the existence of a criminal investigation into Hillary Clinton's email server cover up, her leaking of state secrets via the email server, her possible collusion and other crimes that Hillary Clinton has been engaged in… Meanwhile, James Comey confirmed under oath, that there was no criminal investigation, never against Donald Trump."
Learn more at Clinton.news and Trump.news
James Comey LIED to America over criminal investigation of Hillary Clinton from NaturalNews on Vimeo.