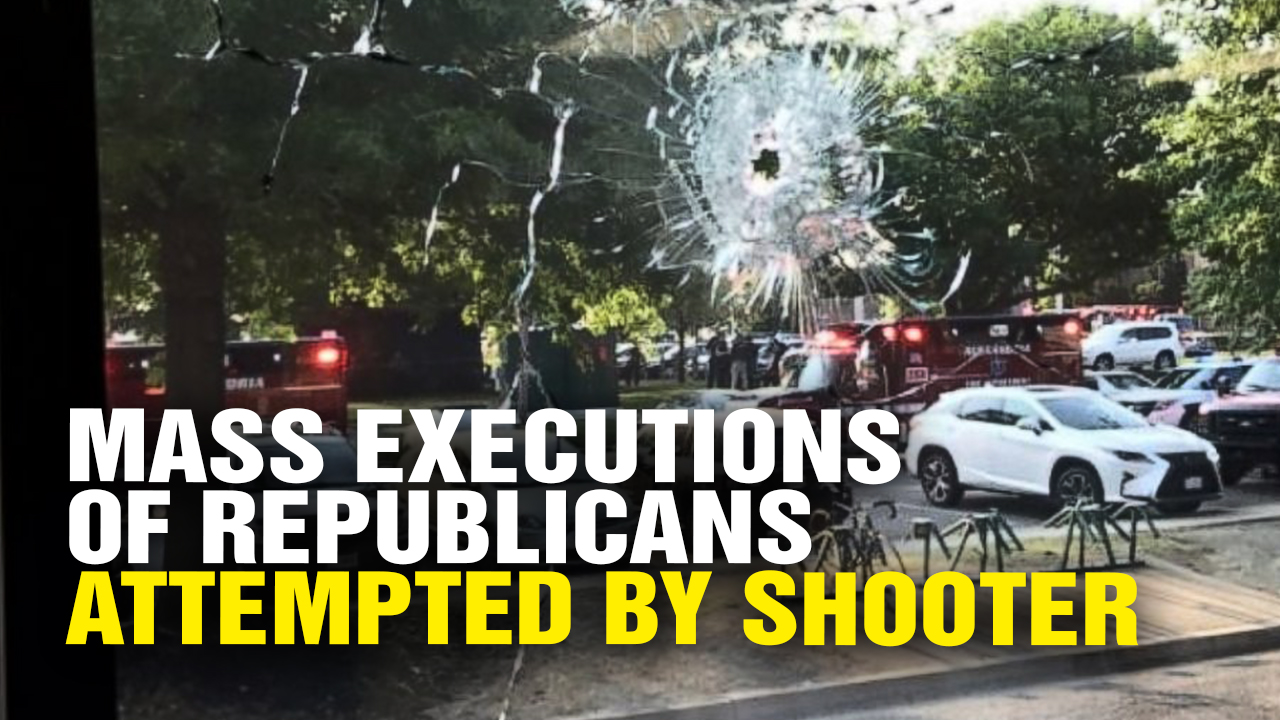 Congressman Steve Scalise and three other victims were shot in an attempted mass shooting carried out today by an enraged, hate-filled left-wing domestic terrorist.
"House Majority Whip Steve Scalise was among at least four people wounded Wednesday morning when a gunman sprayed bullets during a congressional baseball practice at an Alexandria, Virginia, park," reports NBC News. Five people were taken to local hospitals, with two reportedly listed in critical condition.
Read more NaturalNews.com
Podcast Transcript: "This is a breaking news alert following the attempted mass execution of Republicans at a softball game in Virginia by a deranged, Left wing Bernie Sanders supporter who was radicalized by the mainstream media – which has been pushing nothing but hatred, violence and death. Even calling for the death of President Trump. We've got Kathy Griffin out there holding up a severed, bloodied head of Trump and thinking that's funny. We've got the NYT sponsoring a theatrical performance in New York City that depicts the mass stabbing and killing of President Trump. We've got reporters from the L.A. Times and other papers openly tweeting that they hope Trump is killed. It is this kind of rhetoric and narrative of the insane, delusional Left wing media that is radicalizing citizens to commit mass murder and to attempt these mass political executions. By the way we're covering this in detail at NaturalNews.com and NewsTarget.com. Go there to get the latest on this…" Listen to the full podcast below:
Stay informed at Shootings.news and Terrorism.news
Radical Left-wing lunatic attempts MASS POLITICAL EXECUTION of Republicans from NaturalNews on Vimeo.