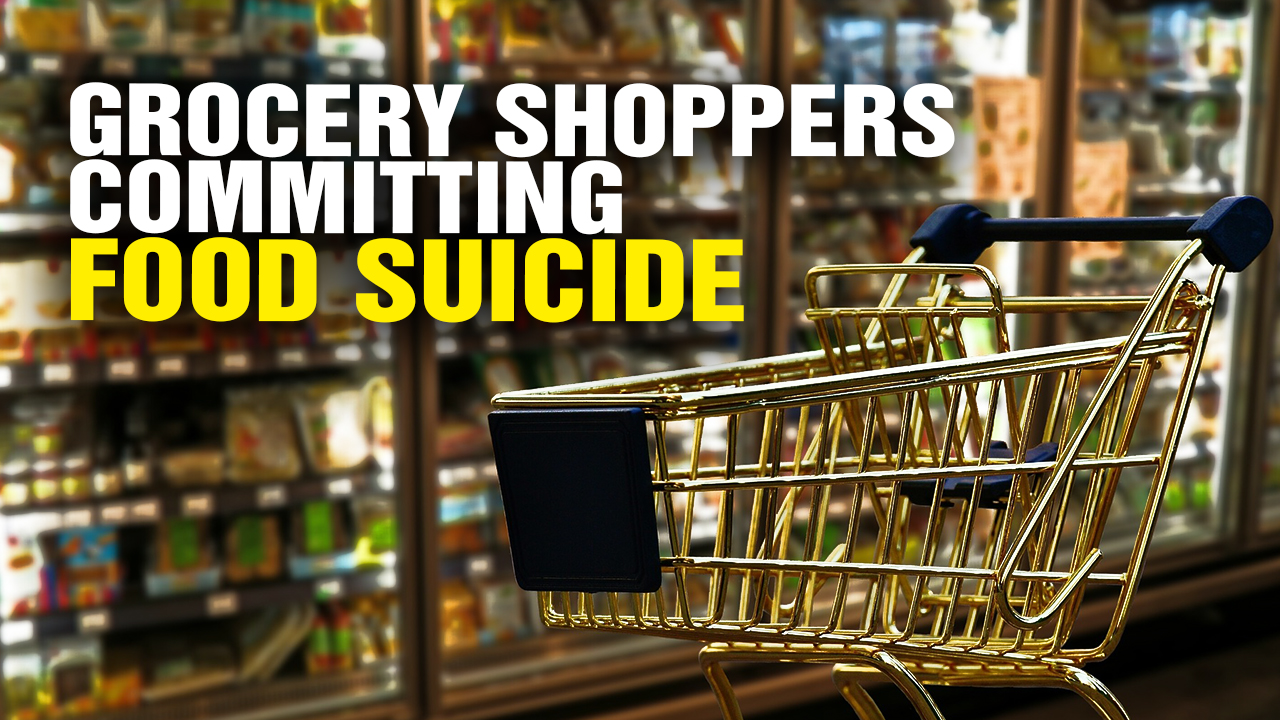 The Health Ranger warns that grocery shoppers load up their carts with so many toxins and disease-causing processed foods that most consumers are committing FOOD SUICIDE. ("Foodicide?")
Podcast Transcript: "It's astonishing to me to look at what other people are buying in their shopping carts at the grocery store. It reminds me that our nation is destroying itself. Our civilization is really a suicide cult. I've said this before. Humanity is a suicide cult on many levels, but just at the food level. People are eating themselves to death constantly. They're eating toxic foods or foods with toxic ingredients. They're eating cancer. They're eating diabetes. They're eating heart disease and so on. It's everyday, in every grocery store across America. It's almost every person. Then when they get sick – what do they do? They medicate. So, the same person buying all the junk food, the processed meats with the sodium nitrite in it that causes cancer, and the trans fatty acids, and eating all the fried foods, and the fast foods … They're the same person who is on ten different medications…" Listen to the full podcast below:
Learn more at Fresh.news and Organics.news
Grocery shoppers are committing FOOD SUICIDE from NaturalNews on Vimeo.