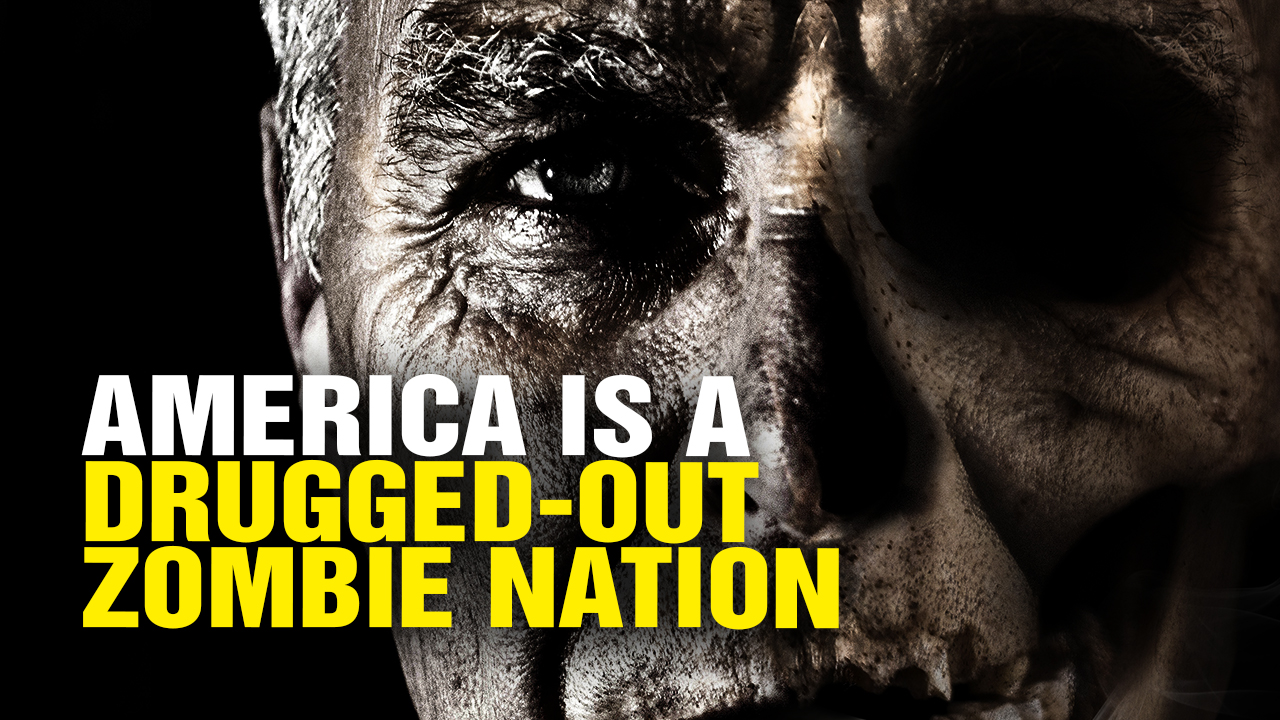 Thanks to opioids, hormone disruptors, prescription medications and legalized recreational drugs, America has become a drugged-out ZOMBIE nation.
That's why so many people have completel lost in ability to think or speak rationally.
Podcast Transcript: "America is on drugs – literally. I just saw a recent study that said 38 percent of the adult population in the United States was prescribed opioids. More than a third are prescribed opioids – addictive painkillers. More than a third of the adults in the United States! When I saw the statistic, I said, "Are you kidding me?" By the way, that was data from the Year 2015. So, that was one third of US adults – well thirty-eight percent from the Year 2015 – were prescribed opioids. Doesn't mean everybody took them all year long, but sometime during the year, they took them. That's a lot of drugs. A lot of mind-altering drugs and that's on top of all the other drugs that people are taking. You've got people taking psychiatric drugs such as antidepressants and anti-psychotics, and other types of prescription medications that are painkillers or mind-altering drugs. It's astonishing if you look at the the amount of drugs that people take. It's absolutely shocking…" Listen to the full podcast below:
Learn more at Zombie.news and DrugCartels.news
America is a DRUGGED-OUT ZOMBIE nation! from NaturalNews on Vimeo.