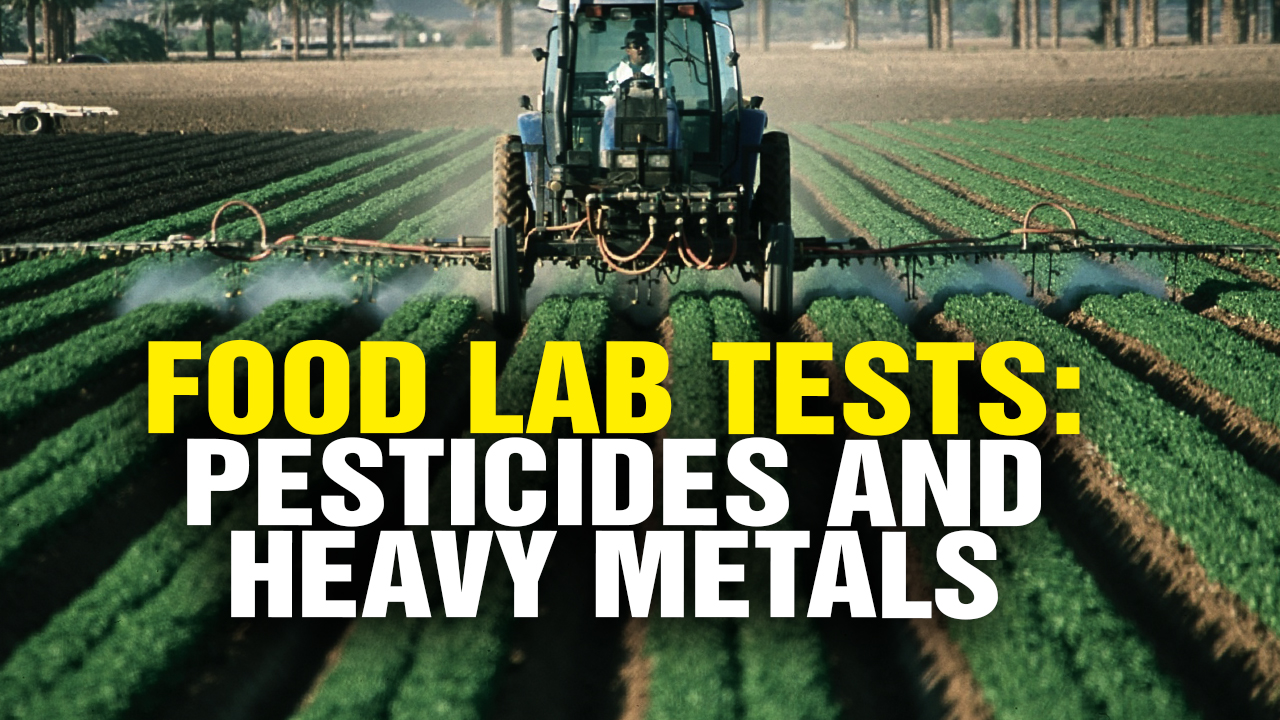 The Health Ranger announces a new lab test report format for off-the-shelf food and supplement tests.
Sign up for a free INBOX at GoodGopher.com (register for the Good Gopher Mail service, it's free) to receive all lab test results as they are published.
Podcast Transcript: "We are rolling out a whole new format for food testing results with a scoring system from 1 to 100. So, each product that we test will get a score from 1 to 100. It breaks down the testing results by heavy metals, by even looking at the ingredients label and looking for offensive ingredients. We also run the time-of-flight mass spec analysis looking for pesticides, herbicides, antibiotics, industrial chemicals, pharmacological chemicals, toxicology assessments… All of this is now being done for off-the-shelf products. We're just rolling it out right now. I want to tell you how you can find these results. So, first we're gonna put some kind of teasers out on NaturalNews.com – where you can see the format and see a couple of products. But day to day we're gonna be releasing these on GoodGopherMail. Now Good Gopher Mail is free. It's basically an online inbox. You just got to GoodGopher.com and sign up for a free gmail inbox. You get an inbox and then we deliver lab tests to you in your inbox. Now long term, we're going to be delivering Natural News newsletters exclusively through Good Gopher Mail. We're actually going to stop using email to send to people who are using other email services. So, you'll want to get on Good Gopher Mail if you want to get our email newsletter. We'll be doing the lab results plus the gmail newsletters, of course occasional promotions for specials that we might have going on in the store – and of course you can unsubscribe at any time. If you want, you can forward your emails there to Gmail or you can forward it to another pop3 email provider…" Listen to the full podcast below:
Also check NaturalNews.com for daily news on food lab tests.
Health Ranger tests off-the-shelf foods for pesticides and heavy metals from NaturalNews on Vimeo.