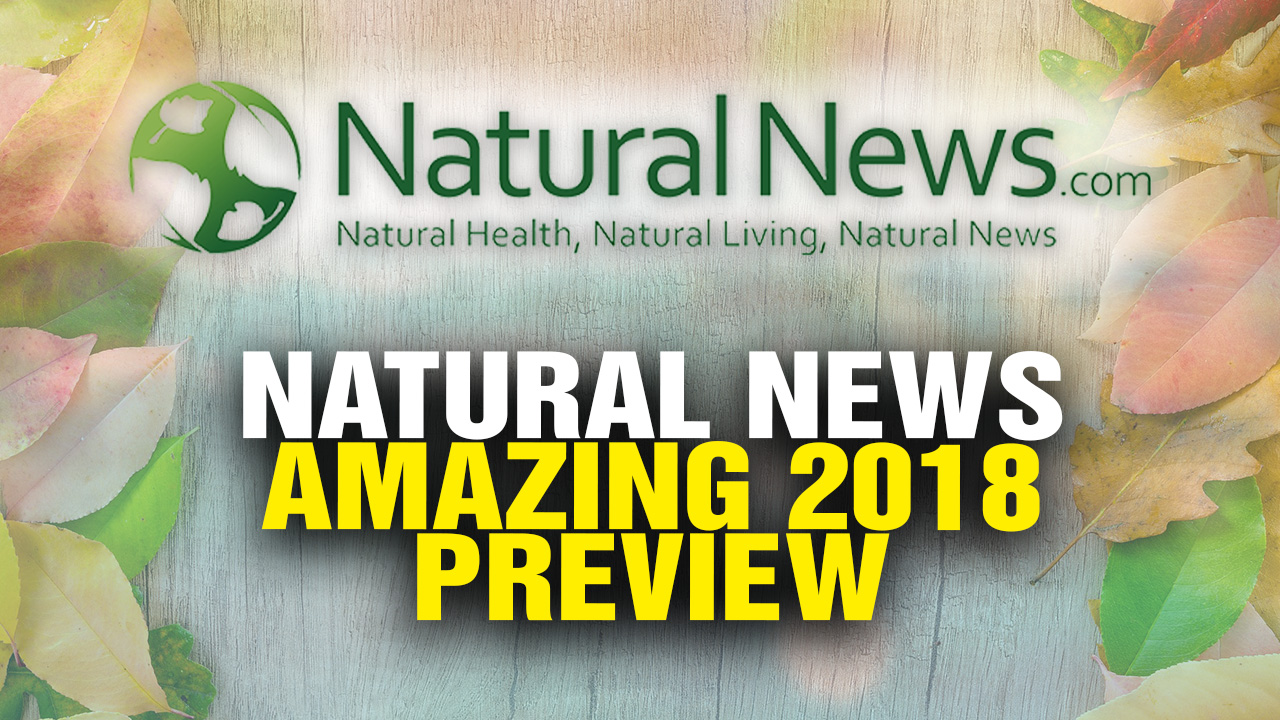 Here's a preview of some of the exciting things coming in 2018 from Natural News.
Podcast Transcript: "2018 is going to be an incredible year for all of us at Natural News and all of you who read Natural News or follow our work. I just wanted to give you a preview of some of the really incredible things that are coming. We've got so many things in the works and I can't even really talk about all of them, but I'll mention the ones we can. But first from the outset I just want to thank you again for… I mean, I can't even thank you enough, but thank you for your support. Thank you for supporting the Health Ranger Store. We have so many repeat customers, people who are just thrilled with the products we have being completely fragrance free, being laboratory tested and verified for cleanliness. People love our store. It is the online store of products – health care, home care, superfoods, everything nutrition – the kind of products that I personally want to buy and consume myself. If somebody else had done this before, I would be buying from them instead, but nobody did it. Nobody did the lab tested, clean food. So, we did it. Thank you for your support. Now getting to 2018 and what's coming up…" Listen to the full podcast below:
Stay informed at NaturalNews.com
Natural News "amazing" 2018 PREVIEW from NaturalNews on Vimeo.