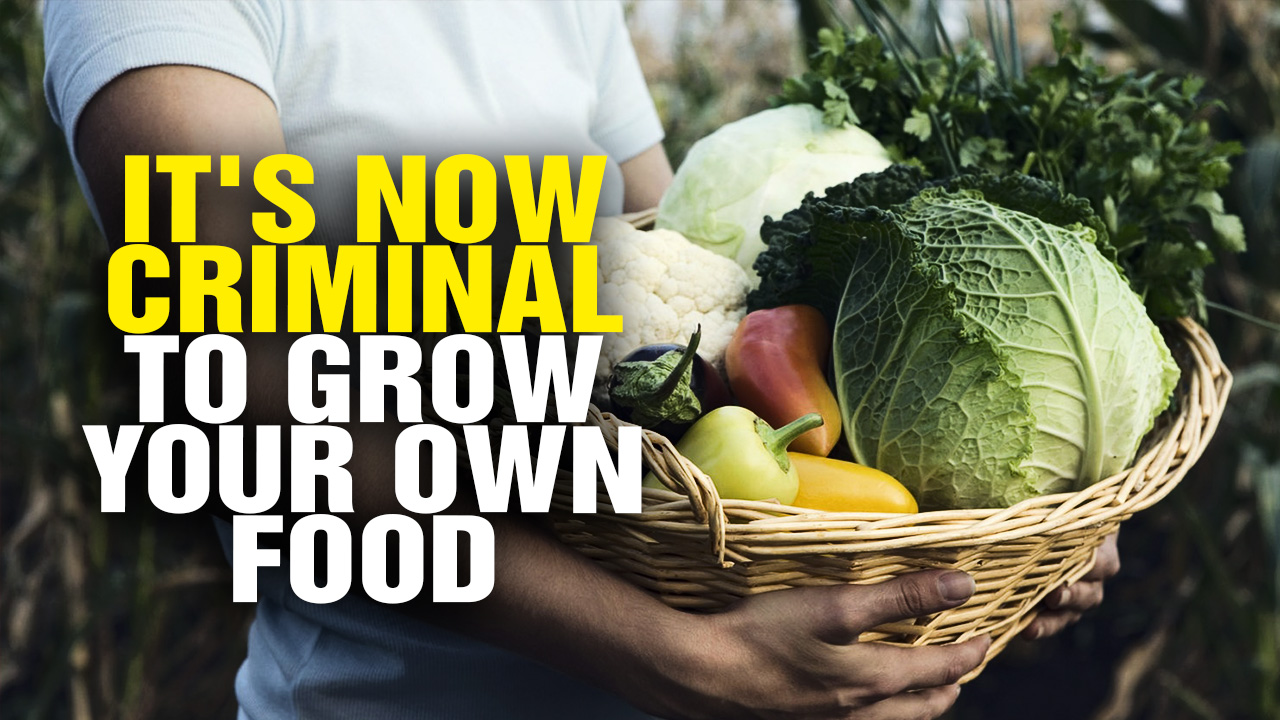 America has become a police state where it's illegal to grow your own food, coach people about nutrition, teach a trade to youth or protect your child from mercury injections. UNREAL!
Podcast Transcript: "You wouldn't believe what's illegal in America today – what's being criminalized. I'm talking about growing food in your own yard. If it's a front yard, you're being criminalized, you're being fined by communities and cities that say you can't grow vegetables in your own front yard. Now, you could grow other things, almost anything – other ornamental plants – but the mere fact that your food is edible means the city can ban it. How insanely stupid is that? In a time when we need more people eating healthy, when we need more decentralized food production for food security… you talk about national food security, that comes from having lots of people grow food like they do in other countries. I mean when I lived in Ecuador lots of people grew food in Ecuador. It was just a common thing. In America they criminalize it. It's unreal. Nobody would even think of that in many other countries. Then on top of that, you've got a woman in California who was threatened with arrest for not vaccinating her child. They want to throw you in prison for not vaccinating your child…" Listen to the full podcast below:
Learn more at NaturalNews.com or HealthFreedom.news
It's now CRIMINAL to grow food in your own yard! from NaturalNews on Vimeo.