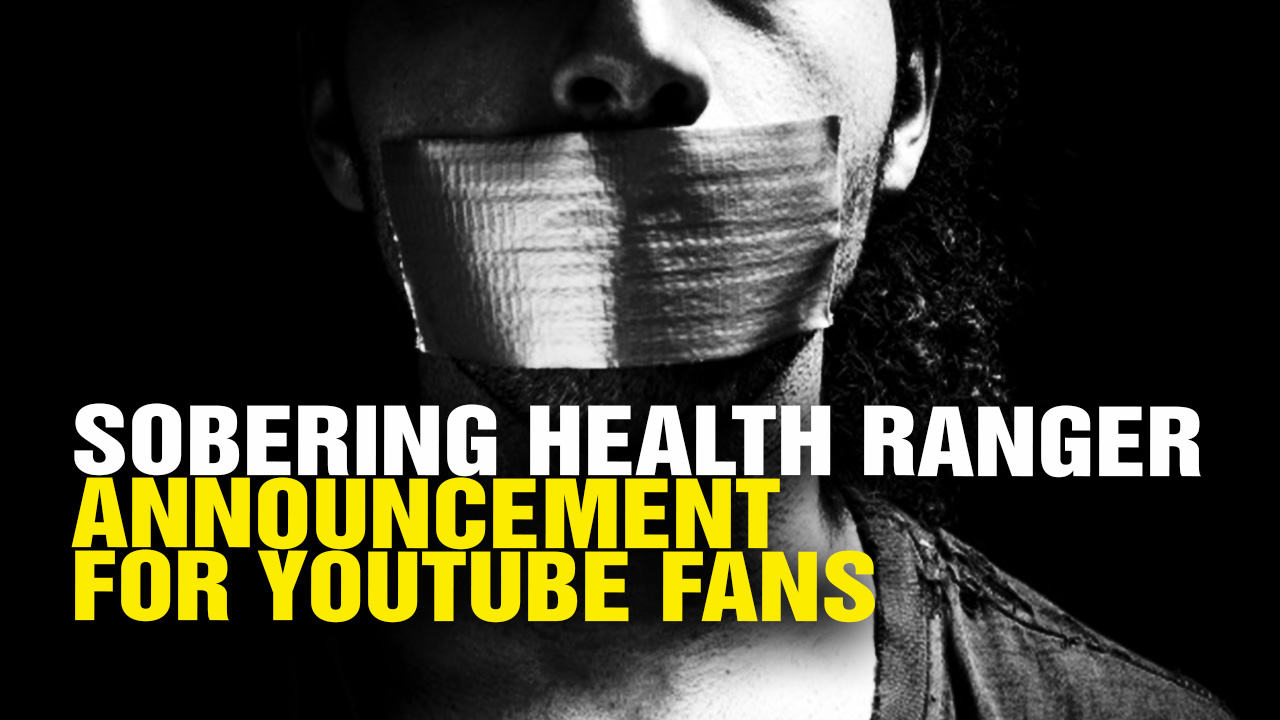 The Health Ranger announces a reduction in posting political commentary to YouTube due to YouTube's outrageous censorship of any ideas which are critical of the delusional Left.
Podcast Transcript: "Okay major announcement for the YouTube channel. The Health Ranger YouTube channel will no longer be able to post many politically oriented commentary podcasts, because YouTube threatens to shut down the channel if we continue to expose FBI corruption, the fake science lab of the FBI, faked race crime hoaxes or any other content that the fragile, snowflake Leftists do not like. It's pretty obvious at this point that YouTube's moderators are very, very biased people, and very psychologically fragile people, because they openly allow death threats against President Trump. They openly allow death threats against the FCC Commissioner. They openly allow all kinds of death threats or bullying against Christians, against heterosexuals or against white males, in particular. This is openly allowed all over YouTube, but if you're a conservative speaker, you're going to be censored. By the way, I'm not even establishment conservative. I'm a free thinker. Some of my positions are more progressive, some of my positions are libertarian, some of them are conservative… It's across the board. But nevertheless, conservative speakers are being censored every day by YouTube. As a result, the Health Ranger Channel will have to be sadly watered down on YouTube to be just "positive" commentary like "everything's positive, everything's great." So, you're gonna hear nothing but "everything's great" on YouTube from now on from the Health Ranger Channel. "It's so awesome." So, if that's what you want to hear, if that's your life, that you don't want reality, you don't want intelligent commentary, you just want "everything's awesome" except chop, chop is horrible… then that's YouTube. That's what YouTube has become. It has devolved into a cabal of idiocy from the Left…" Listen to the podcast below:
See more at NaturalNews.com
Sobering Health Ranger ANNOUNCEMENT for YouTube fans from NaturalNews on Vimeo.