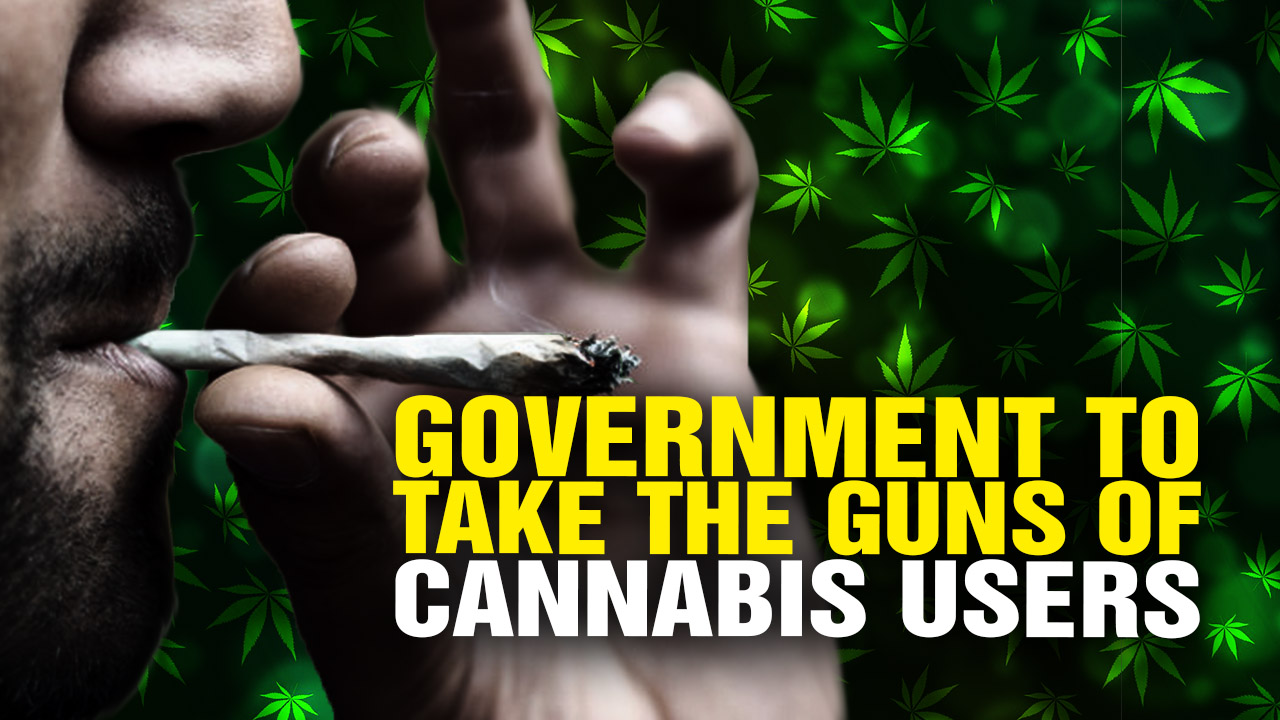 Yes, the government really is coming to take away your guns if you're a medical marijuana user. It has already begun in Hawaii, where cannabis users have been given a 30-day notice to turn over all their guns and ammo to the government!
Product Transcript: "So, here's how medical marijuana legalization is being used by government to take away your constitutional rights and liberties. You need to get up to speed on this, because as they are
legalizing medical marijuana state-by-state, they're now using it against you by forming lists. This breaking news comes out of Honolulu Hawaii, of course with the police chief there – a woman who apparently is anti Second Amendment. She has now sent letters to all of the registered medical cannabis users saying that you have to surrender all your guns and all your ammunition to the police. You have to turn it over to the police within 30 days or we're coming to your door to take it, because you are registered as a medical cannabis user. Wow! So, now forget the fact that never in the history of shootings has anybody ever been accused of smoking marijuana and then getting all riled up and going out and shooting people. You know what drug does that? It's called antidepressant drugs, psychiatric medication. That's what's linked to the shootings, not marijuana. It never has been linked to mass shootings that I'm aware of or have ever heard of. No! People smoke marijuana, they chill out, they get hungry, they want to watch TV on the couch or whatever. They don't run around shooting up schools and hotels, and country-western concerts. Give me a break! But this police chief in Honolulu says that because you're on this list, the medical cannabis lists, that you got to surrender your guns to the police now. You're barred from ever owning a gun. So, now they're taking away your right to self-defense…" Listen to the full podcast below:
Learn more at Tyranny.news and HealthFreedom.news
Cannabis users: Government is coming to TAKE YOUR GUNS from NaturalNews on Vimeo.