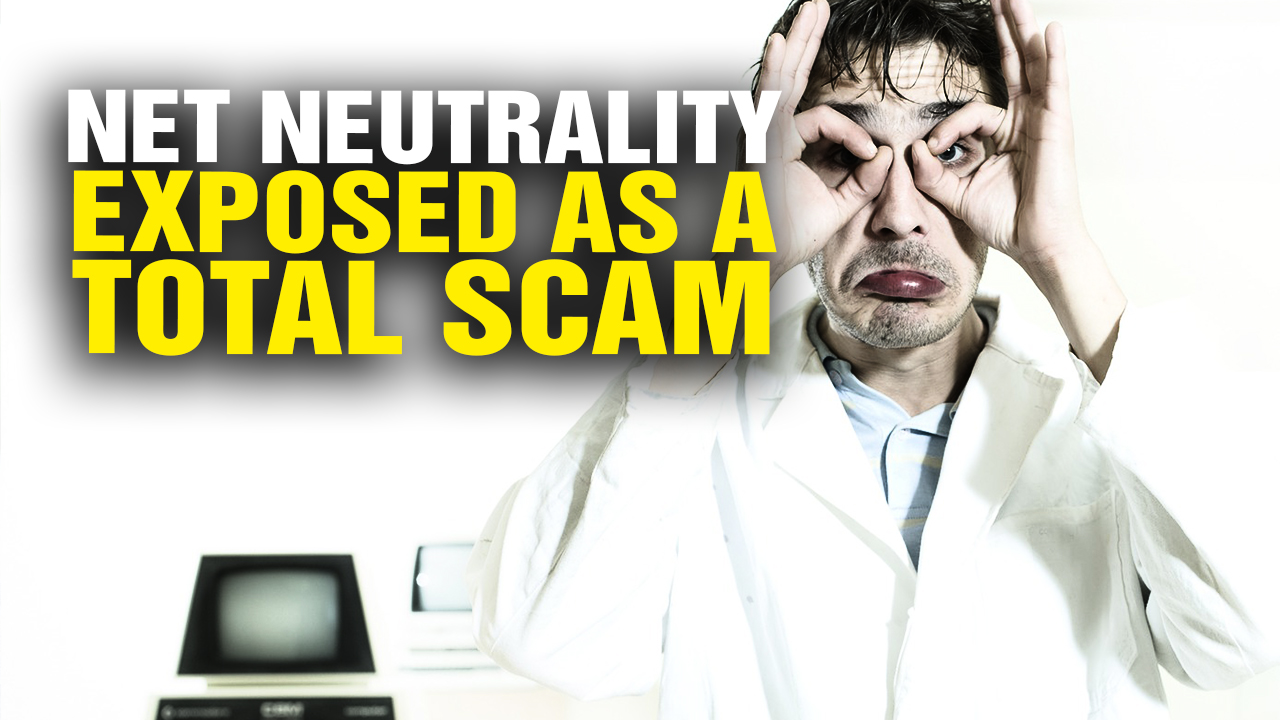 So-called "Net Neutrality" is a complete scam being pushed by the very same evil tech giants that are already censoring conservative speech.
Podcast Transcript: "Net neutrality is a total scam. The name is deceptive. The whole thing is a giant con. Look, I'll explain why. I've looked at this issue – I haven't commented about it until now, but I understand how this con is working. Number one: The name is deceptive. It's not about net neutrality at all. In fact, it's about government regulation of the Internet and ook who's pushing for it. All the same Internet giant's that are currently censoring conservative voices. So, Google, Facebook, Twitter, YouTube and others. These are all companies that are pushing aggressively for net neutrality claiming that you have to – we have to – have net neutrality in place so that your access to web sites won't be censored, won't be cut off and won't be metered. Well, look what they're doing. YouTube is deleting videos and demonetizing accounts of people solely, because of the nature of their political speech. Twitter is doing the same thing. Twitter is de-verifying and canceling accounts, or suspending accounts, of conservative voices. Facebook is the same thing. Look at Prager U who got shut down there, because they dared to post a video that was critical of the abortion industry. What you can't have that debate in America anymore? Then Facebook, Google and YouTube have the audacity to tell you "We need net neutrality to protect your access to ideas and information that you want to access" – while they themselves are the intolerant ones. They're censoring the voices that they don't want you to hear. We don't need net neutrality. What we need is government regulation of Google, Facebook, YouTube and Twitter as public utilities…" Listen to the full podcast below:
Learn more at Censorship.news and Computing.news
Net Neutrality exposed as a TOTAL SCAM from NaturalNews on Vimeo.