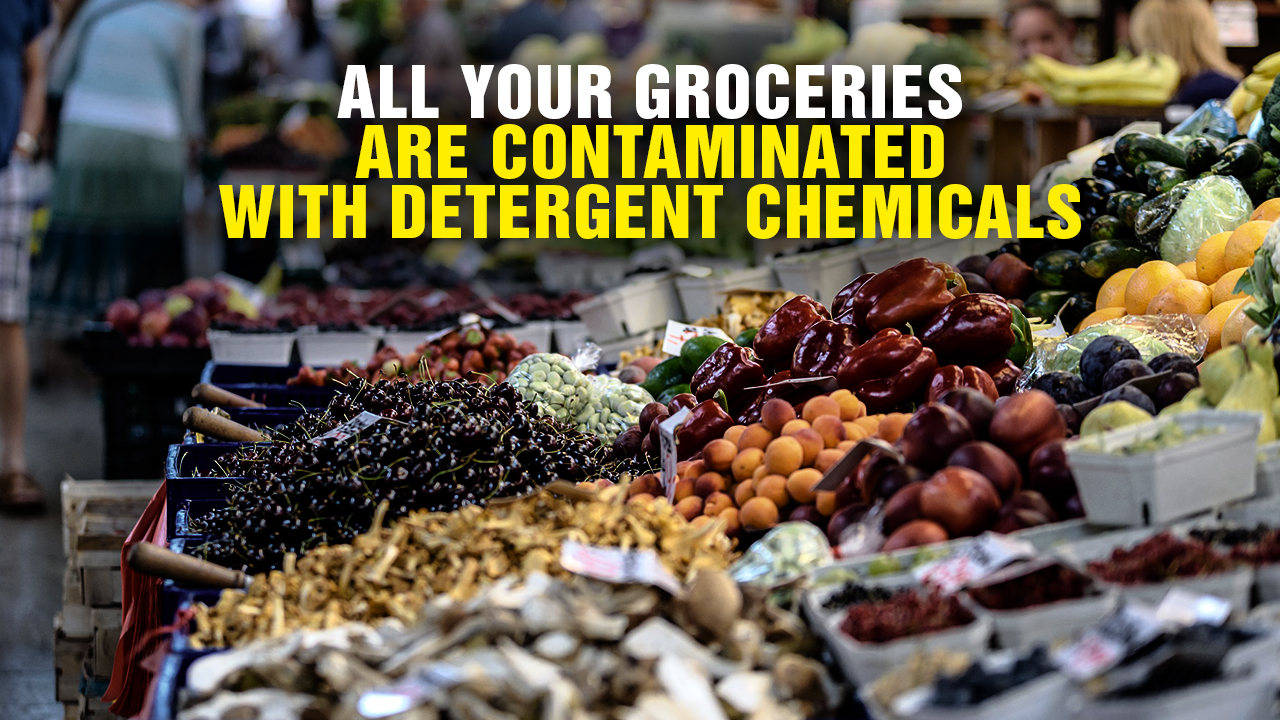 The Health Ranger explains why everything you buy in the grocery store is contaminated with toxic detergent chemicals.
Podcast Transcript: "I bought an organic snack at a grocery store in Texas and the inside of the bag was awesome, you know organic snacks, very great, healthy… The outside of the bag was saturated with detergent chemicals. You could smell it on the bag. If you have any kind of a sense of smell remaining – most people don't by the way – but those who avoid fragrance chemicals can confirm that the minute you walk into a grocery store in America you are inundated with air that's completely saturated with detergent chemicals and fragrance chemicals. It all comes from that laundry detergent aisle where you have the fabric softeners, the dryer sheets, the laundry detergent, the floor soap and all these other things – it's the cleaning chemicals. Now here's the thing, grocery stores, in their stockroom in the back, they store detergents right next to organic products all the time. I've had frozen organic products like Amy's kitchen – which I'm a fan of because Amy's makes a lot of good organic stuff – I've seen the same thing there where the outside of the Amy's box just smells like tide laundry detergent – which is completely toxic. It just saturates everything in all the grocery stores across America. The thing is, the people that work in those grocery stores can't smell it at all, because they've been so inundated with it, it's burned out their sense of smell for those specific chemicals. You get to a point of saturation and you actually lose sensitivity. That's well known. It's just part of human neurology…" Listen to the full podcast below:
Learn more at NaturalNews.com or Toxins.news
All your groceries are CONTAMINATED with toxic detergent CHEMICALS from NaturalNews on Vimeo.