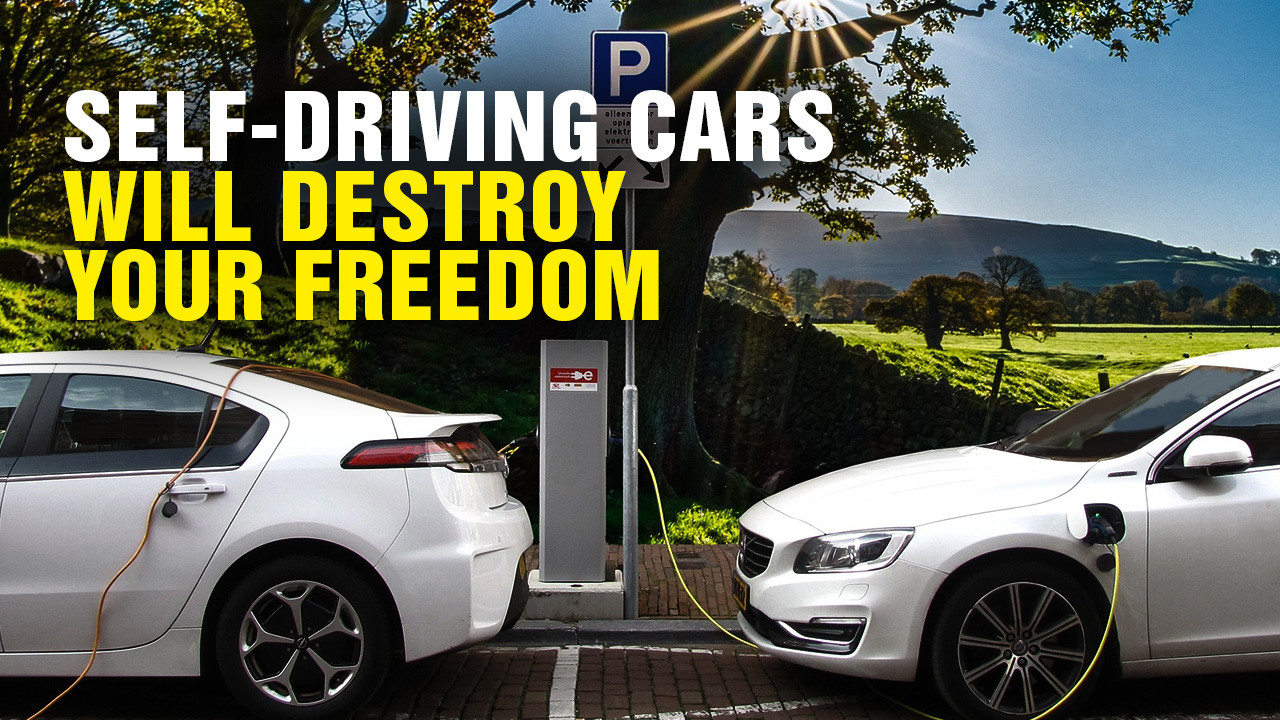 Self-driving automobiles will be PRISONS-on-wheels controlled by tyrannical governments.
Kiss your personal freedom goodbye.
Podcast Transcript: "Let me hit you with some truth about self driving cars, because people have complete misconceptions. They think self driving cars are going to give them freedom, where they can have the car drive them anywhere and they don't have to do the driving. So, they think it's a sense of freedom, and you've got a lot of these people who are naive, some of them are Millennials, others are just misinformed – they think this is the greatest thing ever. Well, let me tell you the truth. Self driving cars are government controlled prisons. Do you really think that your self driving car is not going to come with a capability to have a government override to halt your car – in case you've stolen it, or in case you are wanted for a warrant or in case they are trying to track you down for something? In fact, the car is just going to lock up and drive you to the nearest police station on the orders of the government…" Listen to the full podcast below:
Read more at Freedom.news or Tyranny.news
Why Self-Driving Cars will DESTROY Personal FREEDOM from NaturalNews on Vimeo.