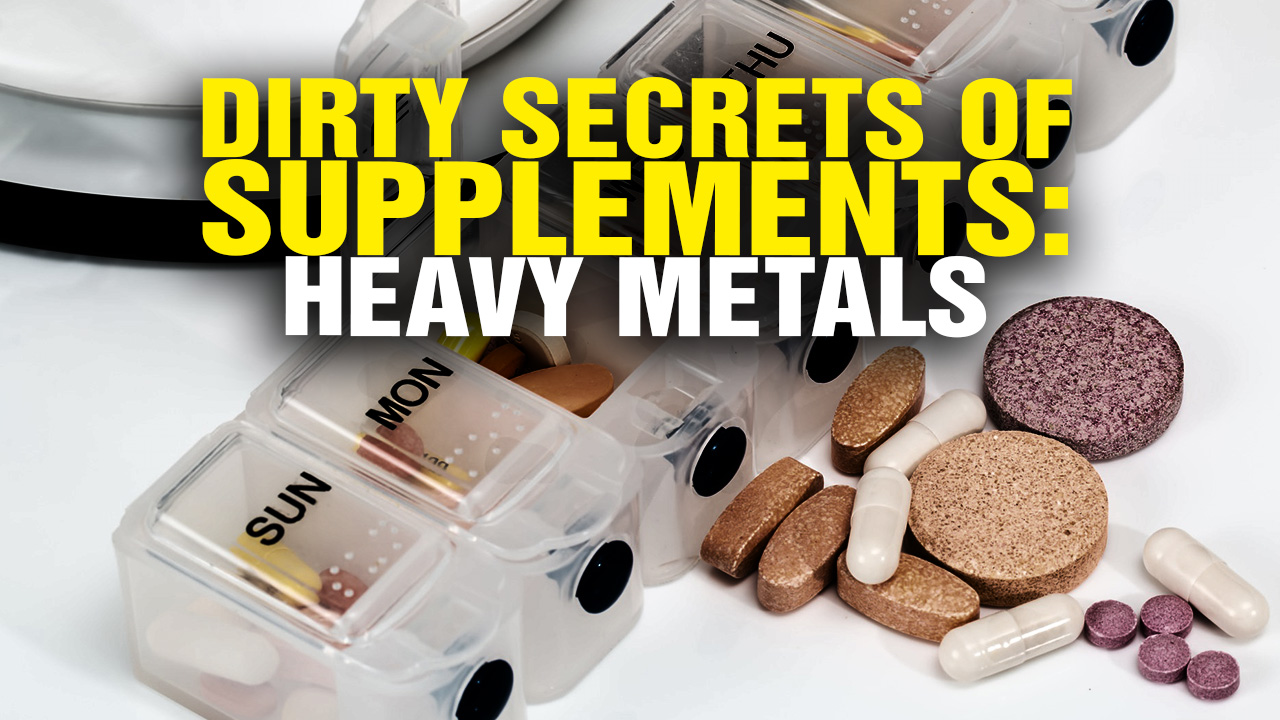 The Health Ranger reveals why heavy metals are so common in some supplements, and how to identify CLEAN FOODS that have been lab tested for heavy metals.
Podcast Transcript: "You know how Hollywood had a dirty little secret known as Harvey Weinstein, pedophilia and sexual predators preying on women? Well, the nutritional supplements industry also has a dirty little secret and it's called heavy metals. You know what's great about what's happening today? We are winning so much. You couldn't have predicted it, but we are winning. In 2013, I launched my laboratory CWC labs. We were the first to sound the alarm over led in rice protein. We were the first and actually we're the only ones to have ever exposed lead, mercury and cadmium in rice protein. We have exposed the high lead in zeolites. Crazy high lead 50 to 100 parts per million typically that's what I've seen. That's huge when you consider Prop 65 limits is 0.5 micrograms per day. We're talking sometimes maybe a thousand times higher than Prop 65, depending on the serving size of zeolites. We have exposed heavy metals in nutritional supplements and I got to say in the early days of this, in 2013-2014 we – well me in particular – I was attacked by the nutritional supplements industry. Just viciously attacked and smeared, which of course is added to the attacks from the science quacks, the vaccine pushers and the pharmaceutical prostitutes. So, I was being attacked by everybody at the same time. However they couldn't refute the science. When they sent their own samples to the labs they found "oh my god the Health Ranger is right. There is lead in this product. Oh my god there is mercury in this product. Oh my god there is cadmium." Since then we've seen a proliferation of other groups that are now testing for heavy metals and other chemicals. We're seeing there are probably about six or seven groups in the United States now that are testing off-the-shelf foods for these toxic chemicals and metals. Whereas back in 2013, I think there was only us and maybe ConsumerLab…" Listen to the full podcast below:
Learn more at CWClabs.com or HeavyMetals.news
HEAVY METALS: The dirty little secret of the supplements industry from NaturalNews on Vimeo.