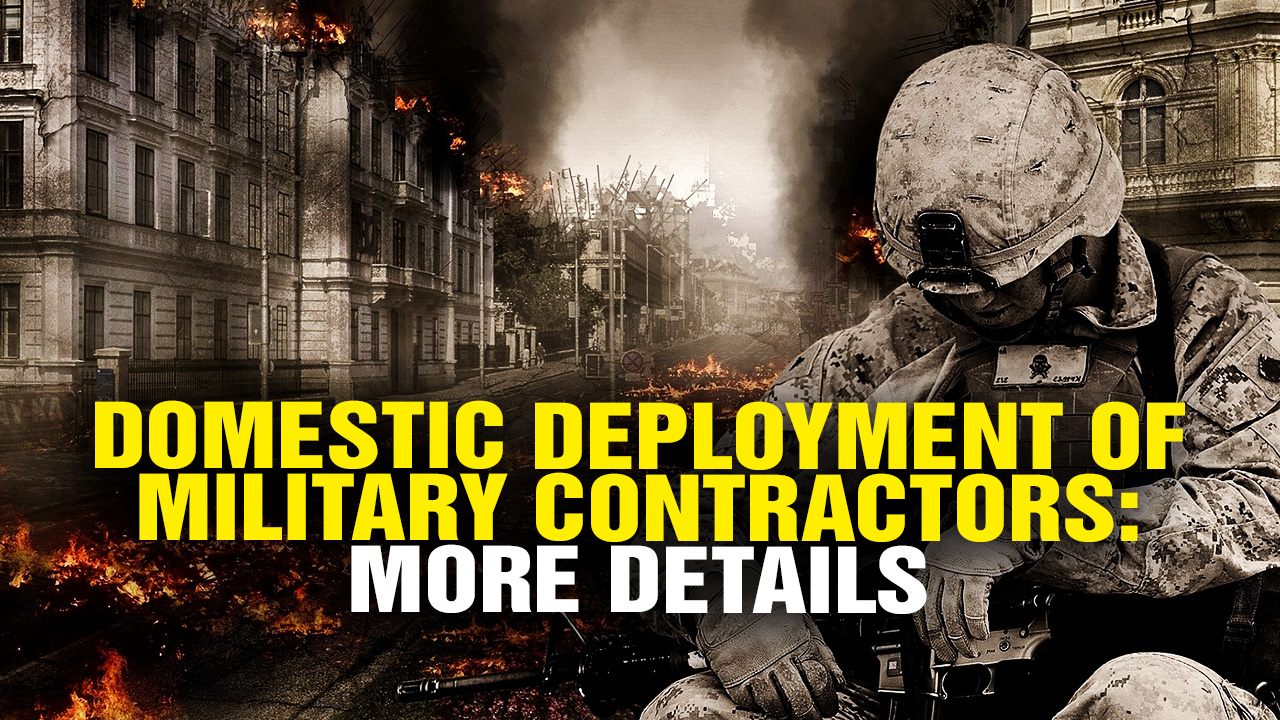 The Health Ranger offers more details on why military contractors are about to be deployed in the United States. Bottom line? You'll BEG for them to help keep the peace and stop the riots.
Podcast Transcript: "In this podcast, I'm providing more details about the military contractors being deployed domestically in the United States who are being told to expect deployment for a major upcoming event. The reason I'm doing this is because I published a previous podcast on this topic, which went a lot more viral than I anticipated. I didn't know there was gonna be so much coverage. We want to thank AllNewsPipeline.com for covering it with a big feature story, SgtReport.com covered it and it's been covered elsewhere on some other websites. A lot of questions were raised about this in the comments, so I'm here to answer some more questions about it. So, number one: One of the biggest questions – well at least one of the questions – was 'how do I know these military contractors. Who are my sources.' Well, I'm not gonna give you their names, but I train with these people. I don't know if I've mentioned this in how much detail over the years, but I actually hire people to train me in hand-to-hand combat, pistol combat, rifle combat… Everything imaginable for self defense and community defense. These guys are amazing instructors. They are former Special Forces, Navy Seals, US Marines, you name it. Different groups, different backgrounds… Some are long-range shooters, some are assault guys – who assault buildings and clear rooms and things like that – and they know who I am. They know exactly what I do. They know that I'm a publisher of many sites and that I'm death threatened and so on. They believe in America like I do…" Listen to the full podcast below:
Learn more at NewsTarget.com and BUGOUT.news
Domestic deployment for military contractors? MORE DETAILS from NaturalNews on Vimeo.