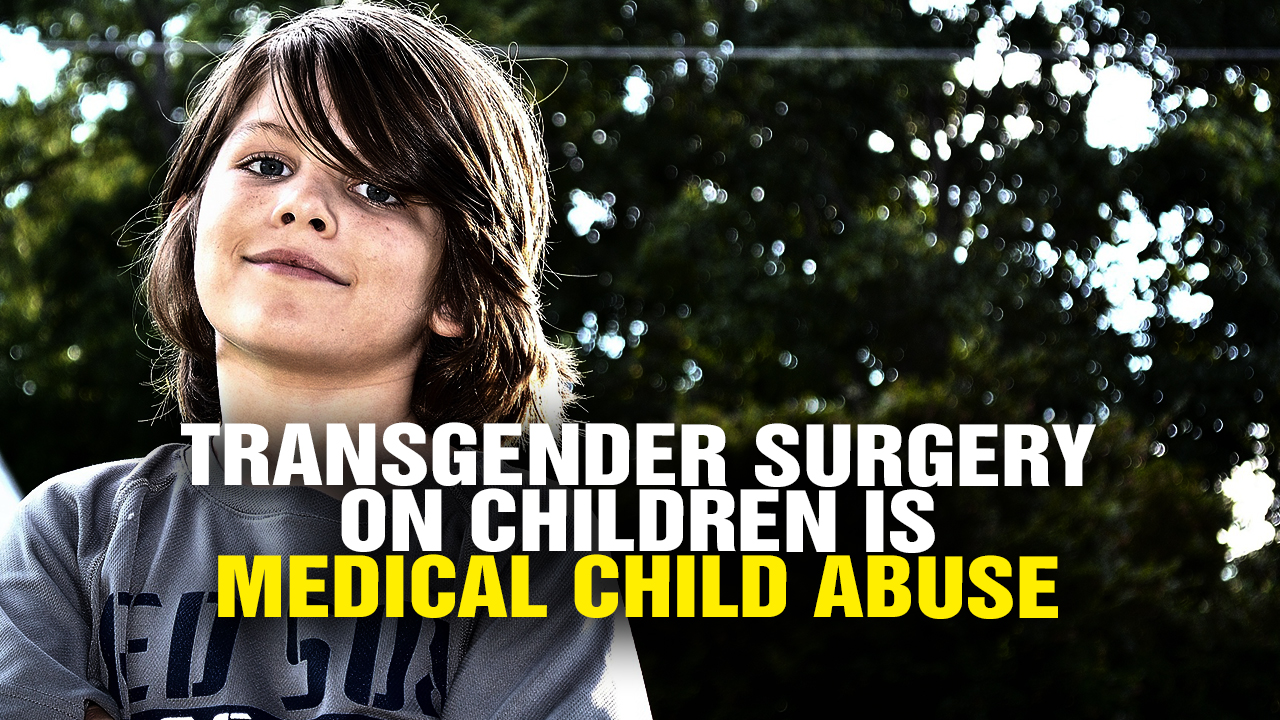 "Progressive" parents are pushing their children into transgender surgery so that they can parade them around as "liberal trophies." But transgender surgery on children is MEDICAL CHILD ABUSE combined with genital mutilation.
Podcast Transcript: "Transgenderism surgery on children is medical child abuse. It is physical mutilation of children often for the interests of the parents. There are so many parents today… Society has become totally insane. I mean what kind of society condones the genital mutilation of children in order to appease the Left-wing narratives of the parents and the Liberal society around them? It is sick. Now I'm not against people having transgender surgery, or what they call sex reassignment surgery or gender correction surgery, when they're adults. I'm not against that when they're adults, because I believe in Liberty. I believe in social freedom and I especially believe in the idea that you own your own body. So, if you turn 18, age of consent in most most places in America, you turn 18 and you think you have the wrong biology and you want to go have a surgeon rework your reproductive organs, that's your choice. Obviously, I think that maybe that's not the best thing for people, but that's not… I don't have the right to tell somebody else that they can't do that as an adult, but children are a different story. Children are being pressured. Why do we even have the age of consent for sexual relations in America? Because society recognizes that children under 18 really can't make informed decisions on their own, in their best interest; That they can be pressured by adults into doing things that they may later regret…" Listen to the full podcast below:
Read more at Gender.news and Libtards.news
Transgender surgery on CHILDREN is medical CHILD ABUSE from NaturalNews on Vimeo.