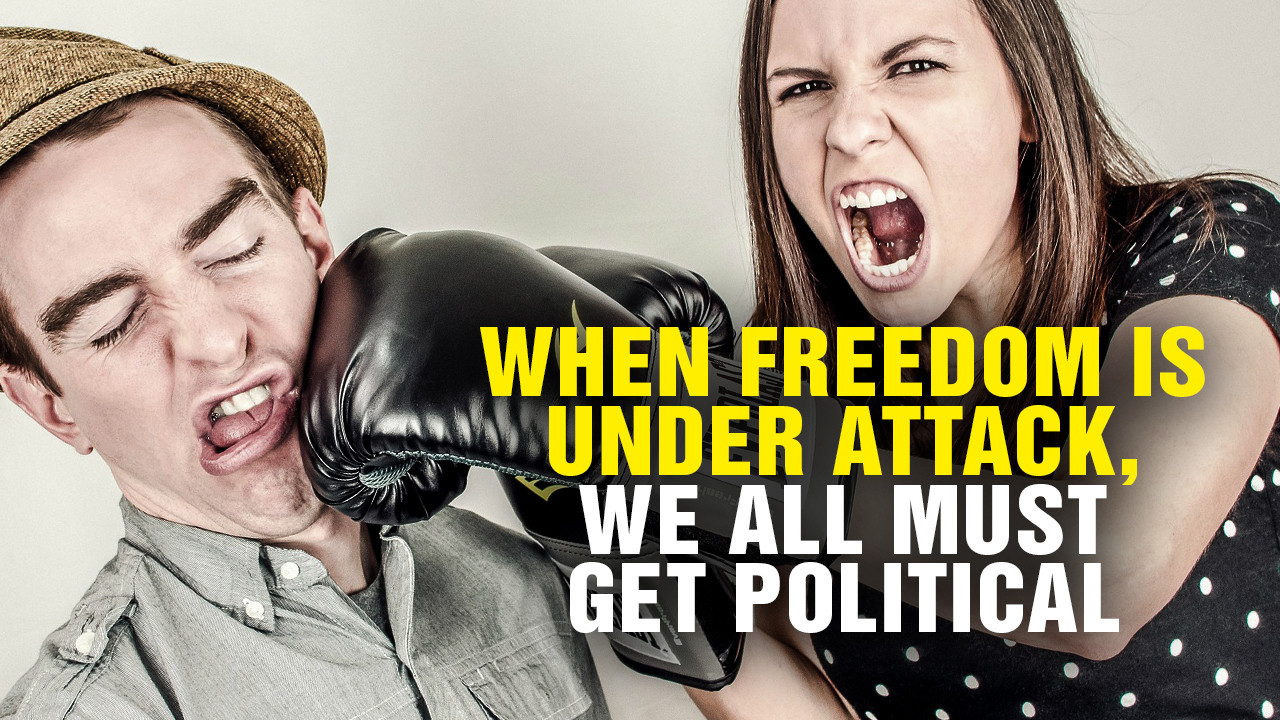 When our freedoms are under assault by the lunatic Left, we must all become POLITICAL in an effort to defend our liberties.
Podcast Transcript: "I'm gonna answer a question that I've been getting recently which is 'Hey, Health Ranger, why are you talking about politics so much?" The answer is I'm not talking about politics. I'm not into politics. I'm into freedom and individual liberty. If the liberties that we all would like to enjoy we're absolutely protected, if my speech were never censored by Google, never censored by Facebook, never censored by YouTube, if our second Amendment rights were never under attack, if our health freedom rights were never under attack, if our right to buy and sell raw food – like raw milk – was never under attack I wouldn't mention politics at all. That's true. I wouldn't mention it at all. I would rather focus on healing, natural medicine, nutrition, lab science pesticide analysis of off-the-shelf foods and so on. That's actually what I enjoy. I don't enjoy talking about political issues – not my wheelhouse so to speak. But what happens is we're forced to defend our liberties, which thrusts us into the realm of the political even against our will, against our wishes, but when your freedoms are under assault, when you have a party – a political party – in America known as the Democrats, that is rooted in radical, Left-wing communism and totalitarianism, big government censorship of speech that a party that rules Google, Facebook, YouTube and Twitter, that are all now systematically censoring people who defend freedom and liberty, then you better take a stand, you better defend your freedoms or you will lose them…" Listen to the full podcast below:
Read more at Liberty.news or NewsTarget.com
When FREEDOM is under attack, we must ALL get POLITICAL! from NaturalNews on Vimeo.