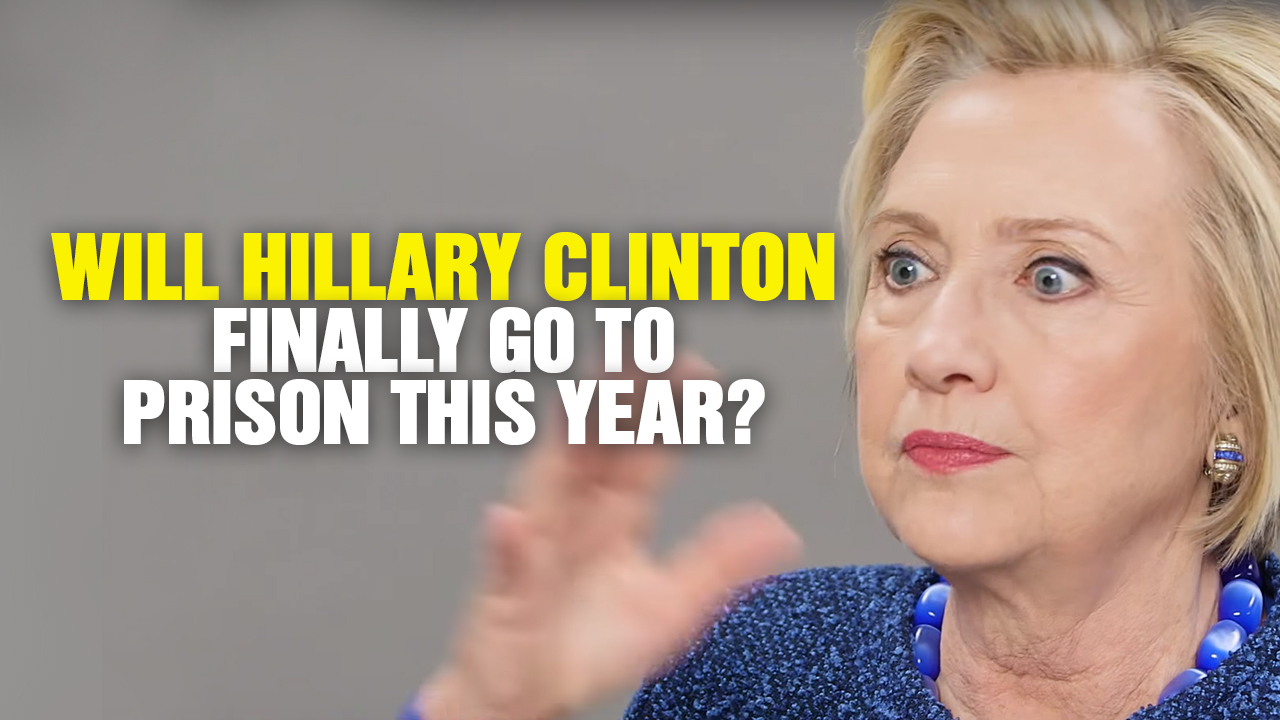 Is this the year that Hillary Clinton will finally go to prison?
Podcast Transcript: "2018 is the year that Hillary Clinton may go to prison. I know, it sounds like it will never happen. This woman has gotten away with everything in her life. She is a ruthless criminal. She ran a criminal empire, an enterprise of incredible corruption and treason. She sold off America's uranium strategic supply to Russia linked companies in exchange for the Clinton Foundation. She and Bill both are going to have to face the music it looks like. The FBI – this is in a new article by TownHall.com – they found that congressional investigators found "irregularities" – yeah, that's what they're calling it – in the way the FBI handled Hillary Clinton's email investigation. By "irregularities" what they mean is, they had complete evidence of multiple felony crimes committed by Hillary Clinton – violations of National Security and so on – and they gave her a pass, and they did it deliberately, they swept it under the rug, because she's Hillary Clinton. Which is why all of us, who are real Americans, we understand that if Hillary Clinton doesn't go to jail, then the rule of law is null and void in America…" Listen to the full podcast below:
Stay informed at Clinton.news and Corruption.news
2018: Will Hillary Clinton finally go to PRISON this year? from NaturalNews on Vimeo.