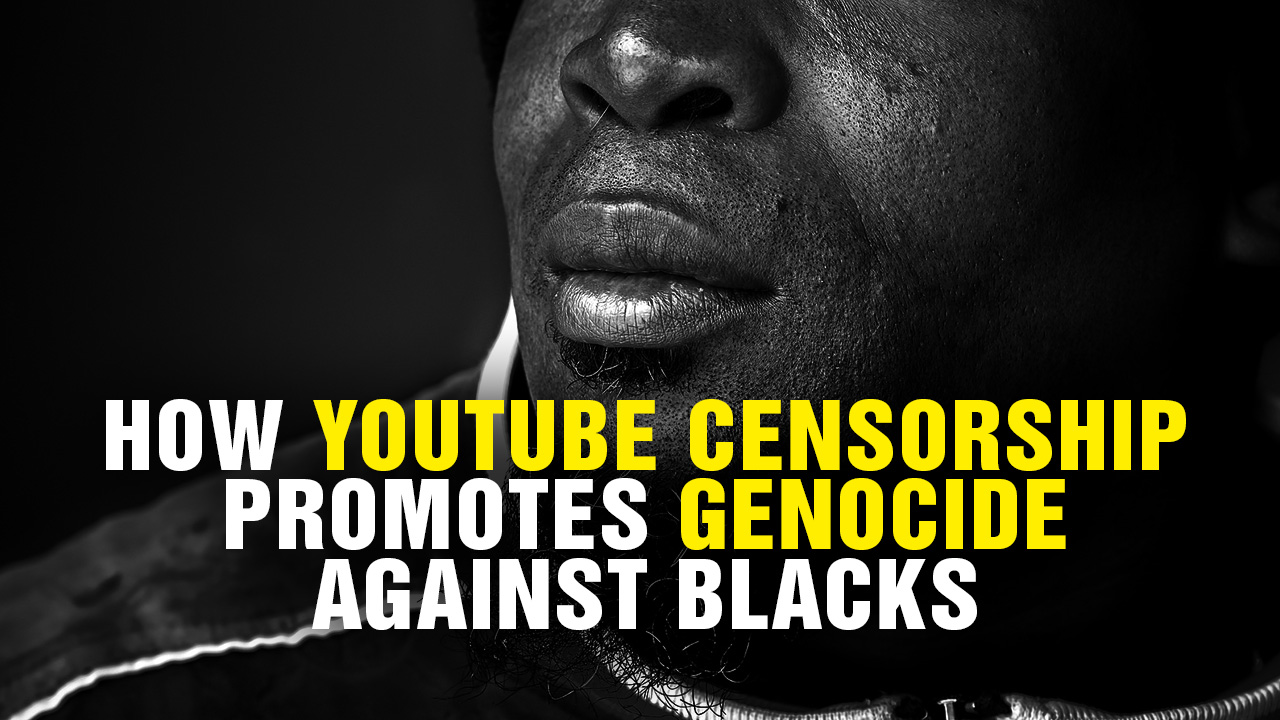 YouTube's censorship of the Health Ranger channel may be due to his telling the truth about the planned depopulation of black people.
Podcast Transcript: "It seems very likely that YouTube promotes genocide and depopulation by selective banning of those who are trying to defend humanity. As you know, my channel was terminated by YouTube. The channel was called 'The Health Ranger.' We had over 1700 videos, ten plus years of content, 350,000 subscribers to our channel – a very popular channel. People loved it. People have credited us with saving their lives from cancer, diabetes and heart disease. We have helped save thousands of lives easily, maybe tens of thousands and even more. Of course YouTube terminated our channel. I've got to thinking what is it that they really didn't want to get out there, and it brings me back to a mini documentary that I posted a couple of months ago that's been getting a lot of traffic recently. It's called 'The Science Agenda to Exterminate Blacks.' Yeah, I know. Now, you can watch it by the way – we have it posted to Vimeo…" Listen to the full podcast below:
Learn more at Genocide.news or Depopulation.news
How YouTube CENSORSHIP promotes GENOCIDE against blacks from NaturalNews on Vimeo.