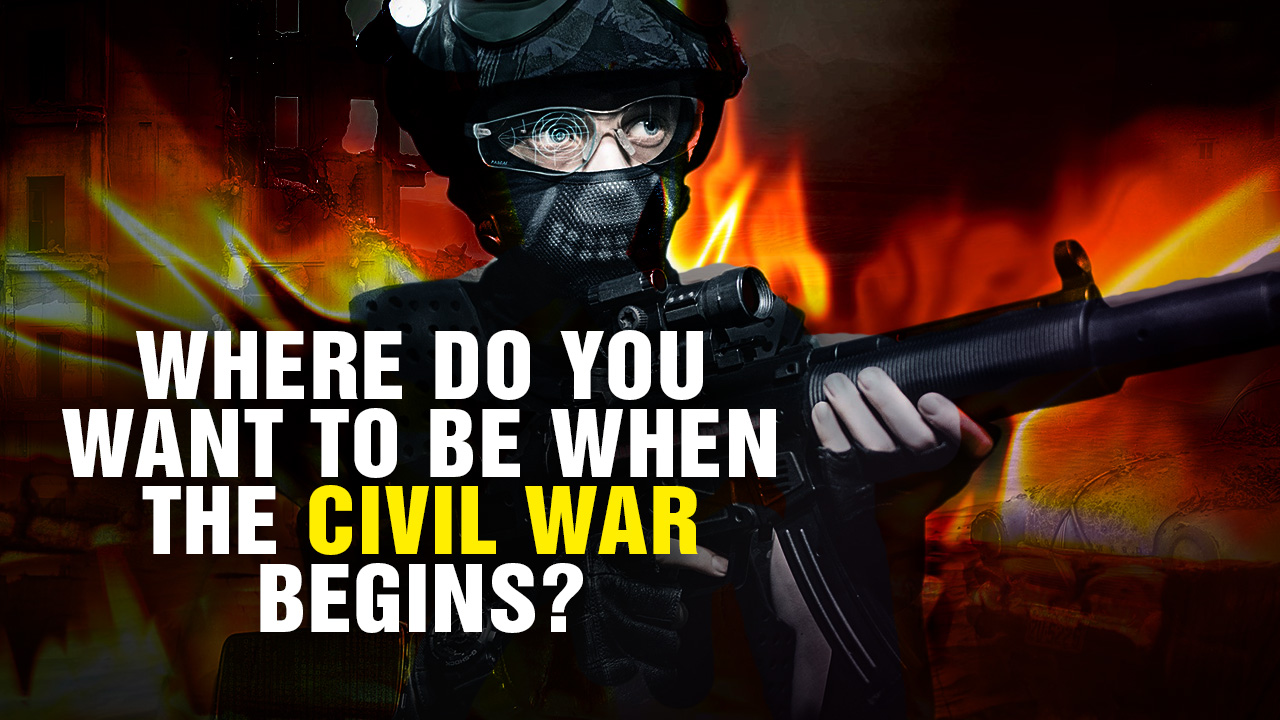 The civil war looks like it will begin in California, a lawless rogue state run by a felon-protecting criminal named Jerry Brown.
Podcast Transcript: "The title of this podcast is 'Where Do You Want to Be When the Civil War Begins?' – or as it plays out. I guess the answer to that question sort of depends on what role you want to play in the civil war. Do you want to completely avoid it? Or do you want to engage in it – do you want to be on the front lines? Now, unlike the previous Civil War in America, in the 1800s, this Civil War will not be separated simply by geography. It won't be state by state. It will be – in large part – cities versus rural areas across many states. California is a great example, Oregon is also an example and even Texas is another example. In Texas, Austin wants to be a radical Left-wing, communist marxist regime run by totalitarian tyrants and libtards. Come to think of it, it's practically that already, but they want to rule over the whole state. Where as the rest of Texas… Well, maybe not Dallas. Dallas is also kind of becoming insane, marxist, libtard Leftists, but the rest of the state wants to be free – for the most part. So, for Texas it's going to be the rural areas versus the urban areas. This is also true in California, Florida, Oregon, Washington, Arizona, many places…" Listen to the full podcast below:
See CivilWar.news for more coverage.
Where do YOU want to be when the CIVIL WAR begins? from NaturalNews on Vimeo.