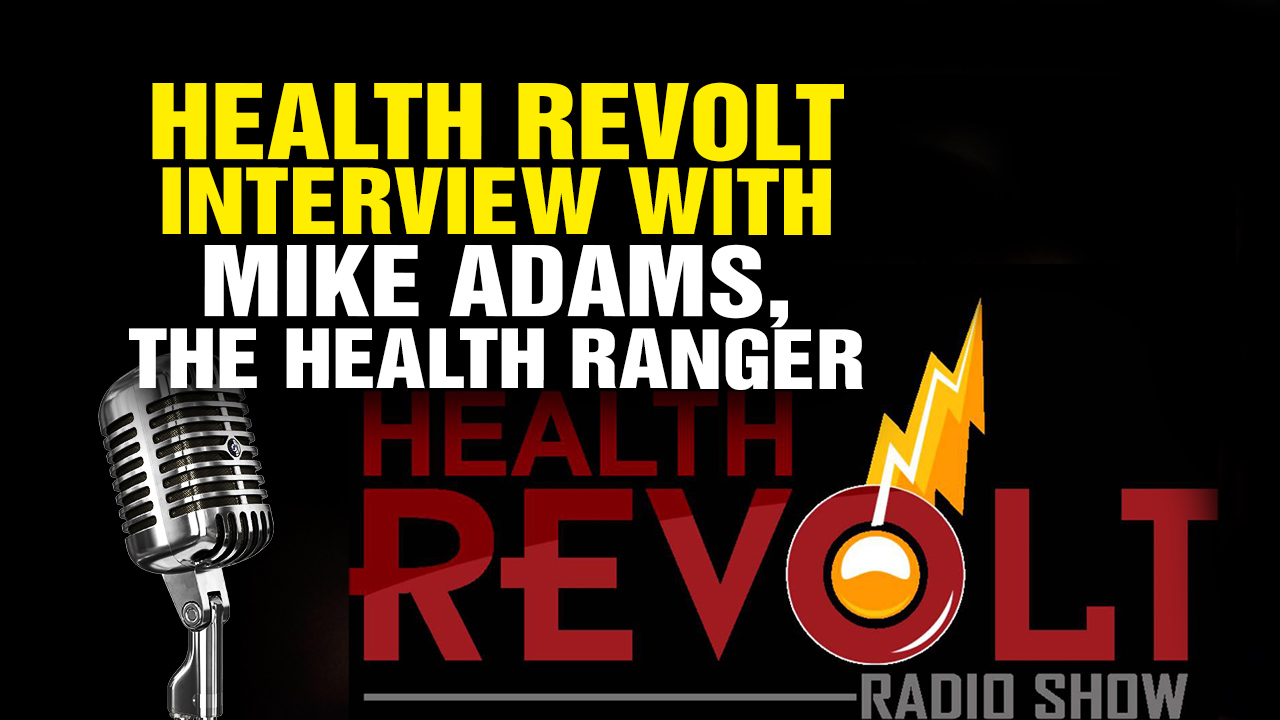 Podcast Transcript:
Hi, I'm James White from NorthwestLiberty.news. I'm joined by Mike Adams from Natural News and this is Health Revolt.
James White: "Mike, how are you doing? It's been a long time since we've been on the air together here and done a health revolt show."
Mike Adams: "Hey! It's great to get health revolt going again. I've missed doing the show. I'm glad that you want to pick it back up. There's so much to talk about, so it's awesome to join you again."
James: "Well, thank you so much. I appreciate that. Yeah, it is a great time to talk about these things, because I think right now we're all… If I remember correctly from reading some of the lame-stream news – if you want to call it that – that there's really a large uptick in the flu and the flu vaccine right now. We're gonna go to Natural News for this first article that we're going to talk about Mike. It was actually penned by you a couple of days ago. 'Flu vaccine BOMBSHELL: 630% more "aerosolized flu virus particles" emitted by people who received flu shots… flu vaccines actually SPREAD the flu.' Now, Mike this isn't the first time – I've known you for a few years now, we've talked a lot – this isn't the first time that I've heard you actually talk about the flu vaccine spreading the flu. It sounds like now you have pretty much undisputed evidence."
Mike: "Well, this study was published in the Proceedings of the National Academy of Sciences. They measured the flu virus particles in the air around people who had been vaccinated with the flu shot versus people who had not been vaccinated with the flu shot. What they found – and you know we published a link to the study and it's very detailed – they found six point three times more particles in the people who got the flu shot…" Listen to the full podcast below:
Stay informed at NaturalNews.com and HealthRangerReport.com
Health Revolt – Interview with Mike Adams, the Health Ranger from NaturalNews on Vimeo.